Community
8 Saudi Innovators Who Have Changed The Business World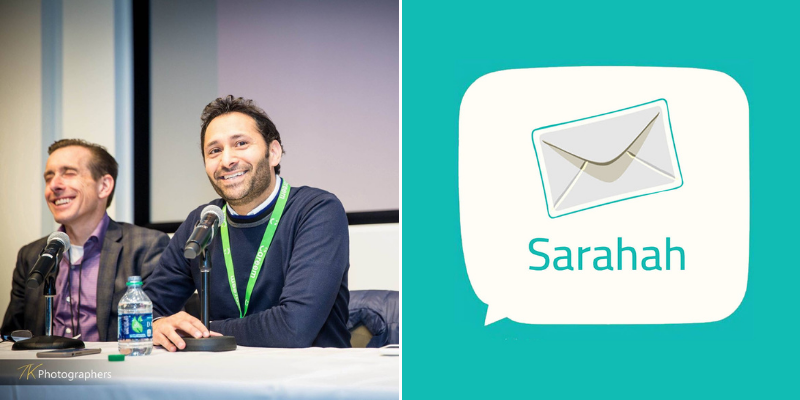 Saudi Arabia has become home to many successful business minds!
With famous artists, singers, and even entrepreneurs, it is home to much diversity. These 8 men have set out worldwide to create unique and innovative business ideas. Each uniquely successful than the other, each entrepreneur has lead the business world towards progression.
Abdulaziz Al Jouf
Thank you @ForbesME pic.twitter.com/D5srtkPvnG

— AbdulAziz AlJouf (@joufaf) September 24, 2015
Abdulaziz, based in Bahrain, is a Saudi entrepreneur and founder of PayTabs.
Paytabs is a payment processing company, that has a total of $20 Million investment, dealing with payments from several MENA countries.
Both the company and Abdulaziz have received many awards.
Abdullah Elyas
An honor to be on stage at Harvard for Careem with @cmschroed to talk about the first "unicamel" of the region
لنا الشرف في كريم أن نتحدث عن أول "يونيكامل" في المنطقة على منصة جامعة هارڤارد مع @cmschroed pic.twitter.com/z56V8cu9by

— Abdulla Elyas (@Abdulla_Elyas) November 17, 2017
 Abdullah is the co-founder and CPO of the famous transportation company, Careem. The company has a net-worth of $1.2 billion.
He has worked with numerous big names such as Mercedes Benz and even the World Exhibition Expo 2000.
Ahmad Alzaini
View this post on Instagram
Ahmad is the co-founder and CEO of the company Foodics, a POS cloud-based technology, specializing in restaurant inventory and management.
He studied electrical engineering at King Fahd University of Petroleum and Minerals, and was even named a high-impact entrepreneur by Endeavor Global, back in 2018.
Ahmed AlBader
تشرفت بدعوة كريمة من الهيئة الملكية لمدينة الرياض ( انا وفريق اللجنة الوطنية لمراجعة الدليل الوطني لادارة المشاريع)، لزيارة المحطات والبنية التحتية ومحطات التحكم وتجربة القطارات والباصات في مشروع الملك عبدالعزيز للنقل العام.

اكبر مشاريع النقل في العالم #همة_حتى_القمة#سعودي pic.twitter.com/InUEngoGbk

— Ahmed Albader (@ahmed_albader) March 12, 2021
CEO and Co-founder of Sihatech, Ahmed's company aims to be the premium provider of technology solutions to the healthcare industry in the Kingdom. He aims to improve access, quality and reliability in healthcare.
Ahmed was also an advisor for the Ministry of Commerce and Industry and King Abdul Aziz Center for National Dialogue. He also holds a Master's degree from the University of Oxford.
Ammar Waganah
View this post on Instagram
Ammar is the CEO of Dokkan Afkar, which is an online shopping website. The company has a $2 million investment, and has a variety of items ranging from electronics, to gifts, clothes and cosmetics.
Ammar also previously worked at Unilever, and is a graduate of the University of Wales, and holds an MBA in Marketing.
Hatem Kameli
خطوة أخرى للأمام

تم اختيار #رسال @Resal_Me
للقائمة النهائية لجائزة @IAwards2021 الدولية ..

لفئة أفضل الحلول الرقمية في مجال المكافئات وبطاقات الهدايا الرقمية – والتي تم فيها ترشيح منتج @GleeRewards كأحد أفضل المنتجات التقنية في هذا المجال https://t.co/rsjCOucnwz pic.twitter.com/yjykM4435r

— حاتم الكاملي Hatem Kameli (@HatemKameli) September 30, 2021
Hatem is the founder of three companies, iClick, Resal, and Lucidya. iClick is a digtal consulting agency, Lucidiya deals with AI and social media analytics, and Resal is a gifting platform in MENA.
Hatem has worked in many diverse markets including media, banking, startups, and even airlines.
Osama M. Ashri
تشرفت بتقديم عرض كمتحدث رئيسي عن مبادرة @SEELAB_SA ضمن مؤتمرتمويل المنشآت المتوسطة والصغيرة. المؤتمرمن تنظيم برنامج كفالة بالشراكة مع البنك الدولي ورعاية معالي وزير التجارة والاستثمار.@SEELAB_SA مبادرة تكاملية تهدف إلى المساهمة في تطوير منظومة ريادة الأعمال في كافة مناطق المملكة pic.twitter.com/AvDouPG3Ol

— Osama M. Ashri (@oashri) May 4, 2019
Osama is the founder of, Saudi Entrepreneurial Ecosystem, a platorm that tackles the efforts of stakeholders and entrepreneurship in Saudi Arabia.
He also holds experience in strategy development, and is also a board member at Wadi Makkah.
Zain-Alabdin Tawfiq
صراحة بدأ ينتشر في العالم العربي وطلعت إشاعات منها إن زين العابدين توفيق تونسي (يوم نفيتها قالوا تونسي مقيم في المملكة 😅) أو الموقع مخترق ومليون إشاعة غيرها عني أو عن صراحة…
بس تعلمت درس: أي خبر ينتشر عنك (صحيح أو إشاعة) ممكن يسوق لك، ومو لازم تقعد تنفي كل إشاعة pic.twitter.com/FheZP43Gx2

— Zain-Alabdin Tawfiq (@ZainAlabdin878) December 29, 2020
Zain is the founder of social networking service, Sarahah, a platform used to anonymously communicate with co-workers and friends.  He had previously worked at Saudi Aramco as a financial and manpower planning analyst.
He holds a Bachelor's of Computer Science from King Fahd University of Petroleum and Minerals (KFUPM).
All these businessmen successfully represented the diversity of business in the Kingdom! From online shopping to healthcare technology, these guys got it all!