Latest
A 'Sandfall' Video From Saudi Resurfaces Online And Twitter Is Absolutely Mesmerised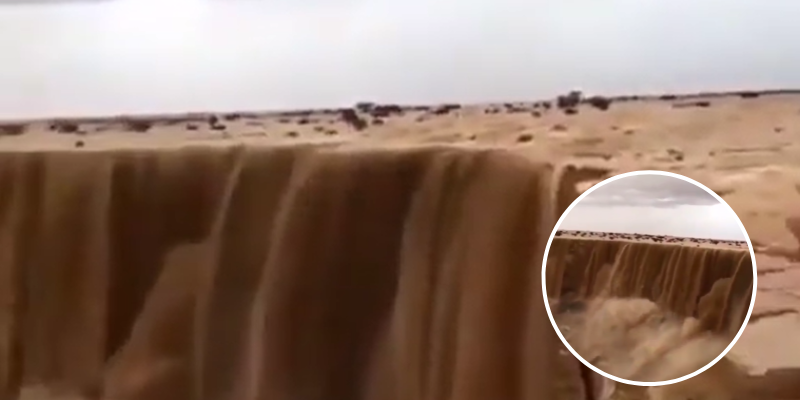 It's nice to see how Twitter has been taking to Saudi Arabia's geological mysteries of late. A video of a fascinating rock structure near Tabuk that somehow remains standing went viral only last week, and now a video of a "sandfall" is making the rounds. Yes, sandfall – that's actually a thing and Saudi Arabia is one of the rare places where it can be witnessed if you're in the right place and the right time though.
Seen the Niagra Falls? Now see the sandy Saudi version of it.
Welcome to Saudi Arabia: the parallel universe pic.twitter.com/XMQT9l03ME

— H0W_THlNGS_W0RK (@wowinteresting8) August 9, 2022
This is just one of the mysteries of Saudi and Twitter is impressed.
Wow it is amazing I want come to Saudi Arabia 🇸🇦 😂❤️

— العتيبي (@koprr111) August 9, 2022
Hard to believe but this actually happens in this part of the world.
Please explain. Is the a sand waterfall? Is that even possible?

— ShowMe2 (@ShowMe210) August 9, 2022
The Niagra Falls comparisons were just one too many.
Niagara Falls is looking a bit dry 😂

— karingkarin (@karin_beebe) August 10, 2022