Community
A Saudi Woman Extraordinarily Gave Birth To 5 Sets Of Twins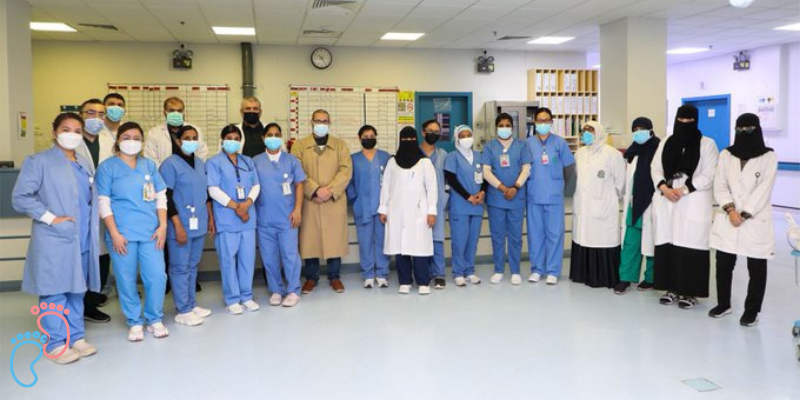 That's right you read it right! A woman in Tabuk gave birth to 10 beautiful babies and it's phenomenal!
فريق طبي بمستشفى الملك سلمان لـ #القوات_المسلحة بالشمالية الغربية ينجح في إجراء ولادة طبيعية لـ ( 5 ) توائم.https://t.co/PFkpIgOZk3 pic.twitter.com/5wXSpIn8tT

— وزارة الدفاع 🇸🇦 (@modgovksa) January 12, 2022
The woman was admitted in King Salman Armed Forces Hospital, completing an all natural birth.
The beautiful babies weigh from 950-1100 grams, and the staff was super excited!
Prior to the babies' deliveries, the 34-year old mother had the Saudi Ministry of Defense share the news on their official Twitter account
سم الله ماشاءالله تبارك الله
ألف مبروك لوالديهما
والحمدلله على سلامه الأم والاطفال
والله يطرح فيهم الخير والبركه لخدمه الدين والمليك و الوطن

اقترح ان يكون هنالك
* دعم مالي أو هديه تقدم بإسم #الملك لمثل هذا الرجل و زوجته لتعينهم على مصاريف الحياة
* تشجع بقيه الشباب 😄😁 https://t.co/FlJayG8bH2

— حــسـان الـمـالـكـي (@DalaaAbu) January 14, 2022
Followers praised the hospital for their consistent support and hard work to make sure each baby had come out healthy! They even wished the babies health and wealth, and opted to create financial support for the father.