Feature
It's Pakistan Independence Day! Here Are 5 Pakistani Restaurants Perfect To Celebrate In Riyadh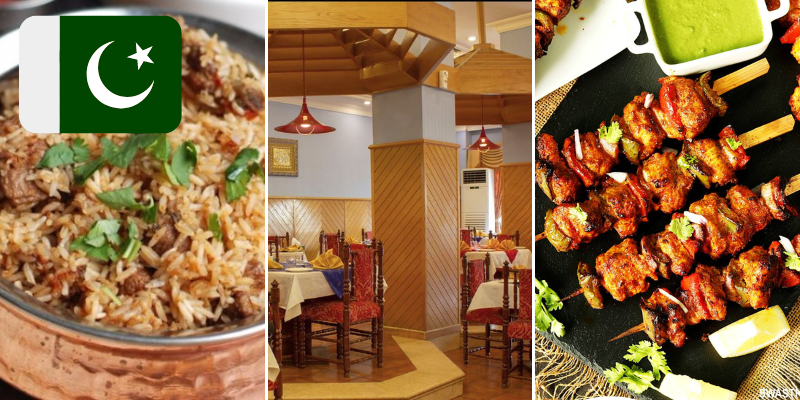 August 14 is a special day for Pakistanis all around the world as it marks the day the nation became an independent Muslim country from India
Saudi has a very big Pakistani population that celebrate this special day in style. As you drive in the streets of the city, you'll see cars decorated with the national flag, children painting their faces green and white, and also beautiful traditional Pakistani clothes on the expat residents. But nothing says celebration like a nice place to eat with family, and to celebrate the Pakistani cuisine.
In honor of this special day, here are the top 5 pics for Pakistani restaurants in Riyadh.
1. Bar B.Q. Tonight
View this post on Instagram
Every Pakistani knows about this popular spot in the city, which opened doors to the public all the way back in 1988. With their amazing buffet offers everyday, you can't say no to this spot. However, make sure to call and reserve a table because EVERYONE'S going to be there and the place will definitely have something planned for this special day.
2. Grill N Rice
View this post on Instagram
This place is perfect for you if you're in the mood for all flavors as the restaurant features 3 different cuisines of Pakistani, Indian, and Arabic. Enjoy some Rajisthani Tikka and endulge in a Gajar Ka Halwa to end the night on a sweet note.
3. Red Onion
If you're not so keen on the ambiance and rather just wanna have some REALLY good food, then head over to this place that has both Indian AND Pakistani delights that you can enjoy with the fam. Check out and see if they have some cool Independence Day decor!
4. La Sani
View this post on Instagram

This place is actually pretty popular for all the Indian and Pakistani community, and is known for its rich flavors. Not to mention, their interior design is also very nice, and creates a welcoming environment.
5. Lahori Khabay
Just LOOK at that daal! Although this place may look mediocre from the outside, people have flocked in hundreds to this place for their AMAZING dishes. From a spicy Chicken Tikka to a flavor journey of their Biriyani, this place is definitely promising, and will take your independence day celebration to the next level!