Community
The Extravagant Cirque du Soleil Is Coming To The Kingdom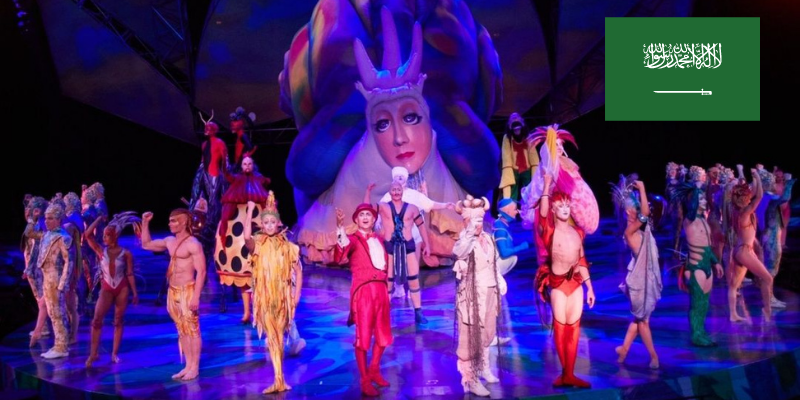 The Kingdom will host a brand new Cirque du Soleil that will debut amazing shows to the public
Attention all fans of the performing arts and #CirqueDuSoleil!

The #SaudiMinistryOfCulture has signed an agreement with @Cirque, setting the stage for major new productions in the Kingdom and further enriching the thriving cultural sector. pic.twitter.com/0C52HA391i

— Saudi Arabia Ministry of Culture (@mocsaudi_en) January 24, 2022
 Saudi's Ministry of Culture just signed an agreement with the Canadian circus theatre to bring its amazing shows to the Kingdom.
The circus will feature popular touring shows including "Now You See Me," "The Illusionist," "Paw Patrol Live," "Race to Rescue," "Trolls Live," and the Blue Man Group's world tour
View this post on Instagram
 Not only will the show feature previous famous performances, but also an exclusive show that is uniquely catered to the Saudi Arabian audience.
Students and circus enthusiasts in the Kingdom will also have the opportunity to excel in their performance skills through the circus' international school exchange and artist-in-residence programs. These programs also offer awards and certificates, recognized internationally.
#CirqueduSoleil #Saudi_National_Day_88
🇸🇦🇸🇦 pic.twitter.com/bwa2kaUwUb

— KSA🇸🇦. (@__ksa2030) September 24, 2018
The show also came to the Kingdom back in 2018, for Saudi National Day, and has presented six shows in Saudi Arabia since. Most recently, the circus presented the "Messi 10" show, held in Riyadh Season, back in November.
With the show coming to town, it looks to accomplish the goal of infrastructure for the Kingdom's theater and performing arts. It also looks to provide multiple job opportunities, building partnerships, and educational and training opportunities for more than 4,000 trainees with 4,500 playwrights by 2030.