Community
Pictures: The First Taraweeh Prayer Took Place Last Night Across Mosques In Saudi Arabia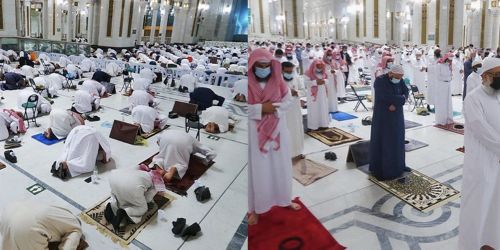 Several worshippers were blessed to be able to perform the first Tarawih prayer at the Two Holy Mosques on Monday amid strict COVID-19 measures.
King Salman issued a decision on Sunday approving the evening prayer in mosques across the Kingdom during the month of Ramadan
Taraweeh prayers, however, have been reduced and combined with the Isha prayer.

Only vaccinated or immune worshippers are allowed to enter the Grand Mosque in Makkah and the Prophet's Mosque in Madinah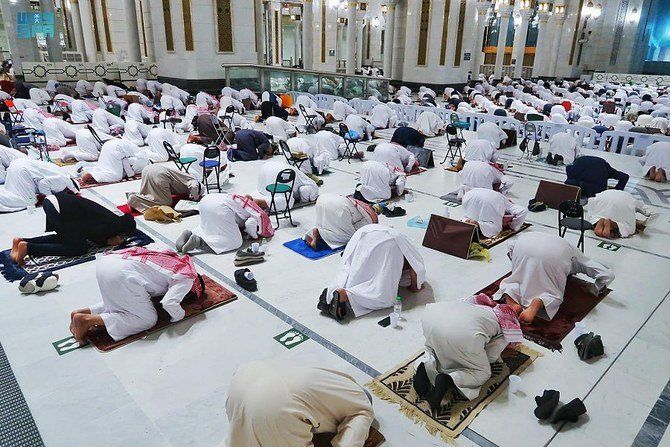 Those caught without a permit will face a hefty fine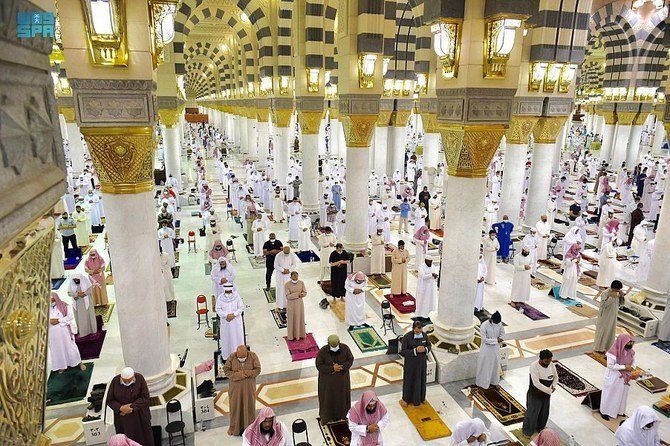 Last year, prayers were halted in all mosques across the Kingdom in Ramadan to curb the spread of the coronavirus.