Community
The Police Had To Intervene To Stop A Fight That Got Physical Between Some Women And A Family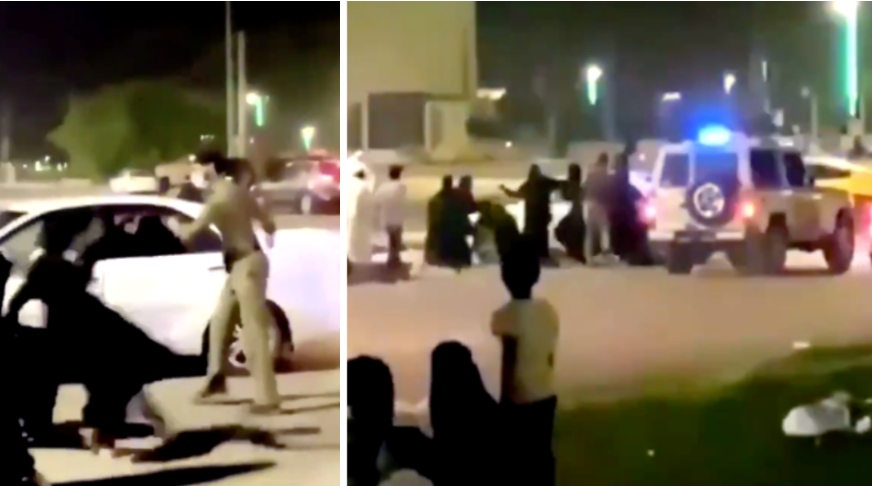 Sometimes things that show up on social media can be a little confusing – and this is one of those incidents.
A video has been going around on Twitter that has people sharing a lot of opinions but there is a lot of confusion about what exactly happened.
A part of the clip that first went viral showed a cop aggressively pull a woman away from a car – and naturally, people wanted answers.
وش السالفه بسم الله😭😭؟#نطالب_بالقبض_على_الشرطى pic.twitter.com/fyufVsduUF

— . (@8_obx) September 25, 2020
However, just a little later, a longer video clip (and from a slightly different angle) was distributed that presented a different story. This time, a group of women was aggressively clashing with a family inside a car. This was followed by a cop car pulling in just in time to stop the fight.
#نطالب_بتكريم_الشرطي
يستاهل التكريم هذا (الصقر العسكري) لاستحواذه الموقف بسرعة وذكاء وحسن تصرف :
١:اوقف الدورية خلف السيارة لمنعها من الحركه.
٢:فض التشابك والتهجم بقوه وحزم .
٣ :فتح الباب ع صاحب السيارة والسيطره عليه. pic.twitter.com/K5QvxyWxcX

— ﮼محمدالشمري (@20lsh) September 25, 2020
And even though social media is still strictly polarized, the longer video clip has helped clarify some doubts for many.