COVID-19 In Saudi
Videos Of Jeddah And Al Khobar's Seafronts After They Have Been Shutdown Are Almost Eerie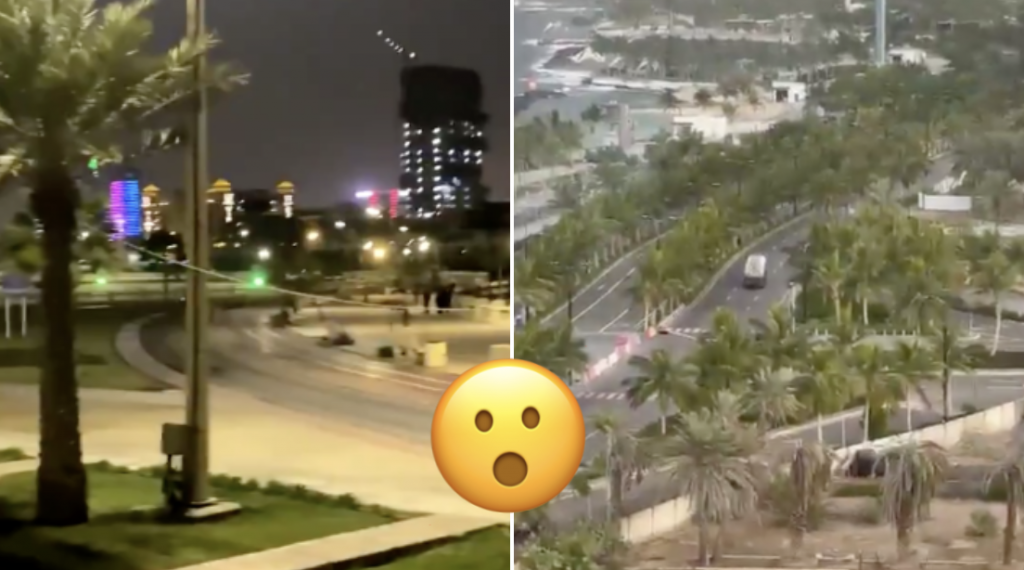 The new precautionary measures to prevent the further rise of new COVID-19 cases meant that most places of leisure – restaurants, cinemas, malls, and the likes – have been shut down for the most part.
And what that led to was massive overcrowding at the seafronts of Jeddah and Al Khobar during the weekends as people flocked to there for the weekend outing
Jeddah's waterfront, in fact, had to be shut down immediately by the governor and police used loudspeakers to ask people to go back home on Friday.
Al Khobar's authorities quickly followed with the announcement that the corniche was also shutting down.
#بلدية_الخبر بالتعاون مع الجهات الأمنية تغلق كورنيش الخبر والواجهة البحرية وذلك منعا للتجمعات وحرصا على سلامة المواطنين والمقيمين واتباعا للإجراءات الإحترازية

— بلدية الخبر (@Khobar_mun) February 6, 2021
And a few videos have since surfaced showing the absolute quiet at both places, now that they are no longer open to the public.
Take a look at Jeddah's waterfront now
#كورنيش_جدة #جده_الان pic.twitter.com/eVqESum3GY

— يـ و سـ ف (@YFA91) February 6, 2021
And this is Al Khobar
كورنيش الخبر 🤍❤️هدوء وتأمل ❤️🤍الدوام يطلب تأمل 🙄 pic.twitter.com/lwOm9j8gwb

— ســـلطان (@Sullttan1990) February 6, 2021