Food
Saudi's Most Popular Chef Is Giving SAR 20,000 To One Lucky Baker!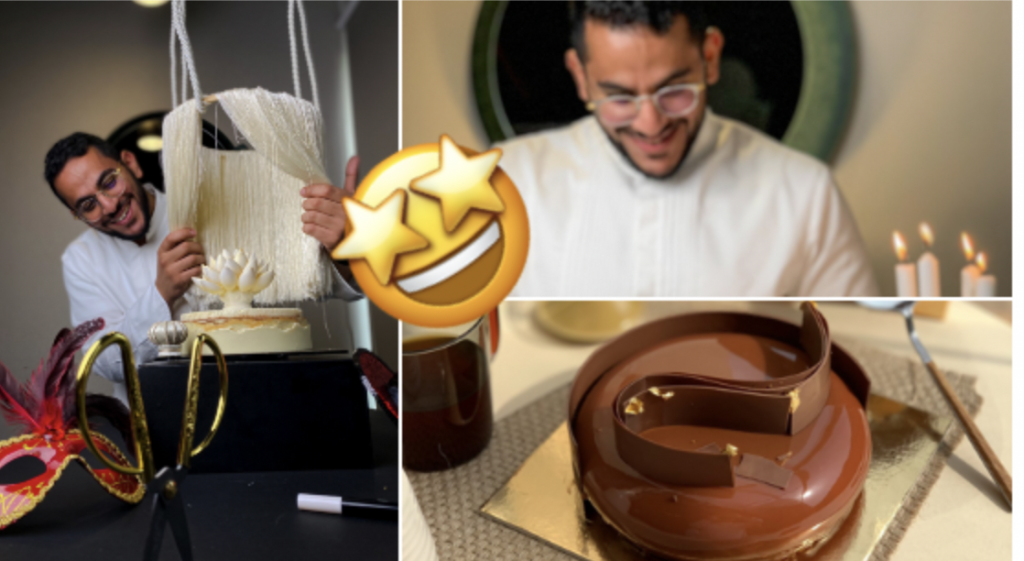 Chef Abdul Rahman bin Qasim is easily Saudi Arabia's most famous chef and he keeps his audience engaged online through all sorts of exciting contests (with really big prizes!).
And he has just introduced a brand new cake baking competition that has caught the attention of every young Saudi baker
He explains that his friend had challenged him to bake a cake on par with the world-famous Chef Frank and if he would be able to do so, his friend would give him SAR 10,000.
And now the chef has doubled the prize money to SAR 20,000 and is passing this challenge on to anyone in Saudi Arabia.
صار من ٢٠ الف ريال التحدي 😍
شارك في #بن_قاسم بأجمل كيكة او أجمل طبق سويته

شروط الفوز رتويت على هذا الفديو و اكثر واحد يحصل على لايك. pic.twitter.com/YIKAmwtdeC

— Binkasem | بن قاسم (@1binkasem) December 8, 2020
And Saudi cooks are getting really creative
Blueberry shortbread tart 💜💜 #بن_قاسم pic.twitter.com/wsTXdeeihb

— nawal (@nawalag22) December 8, 2020
Simply a work of art
#بن_قاسم
Let's try
Made it for brother's graduation party 😉 pic.twitter.com/rwNOl4TsnW

— نُور (@Noorkk98) December 8, 2020
Cannot get enough of a classic done well
#بن_قاسم honey cake 2019 pic.twitter.com/JhgD2105Al

— deena T. H. (@deenaTH16) December 9, 2020
So elegant!
It's all about simplicity 🍃#بن_قاسم pic.twitter.com/evrCFAOJYu

— Asmaa Adel (@Asma_adell) December 8, 2020