Jeddah
An Iconic Historic Building In Old Jeddah Has Crashed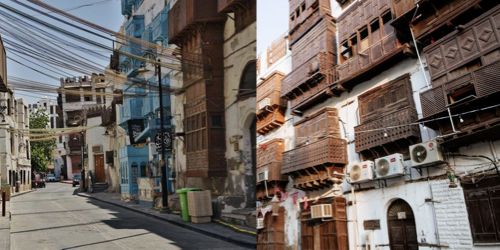 Jeddah's Al Balad is one of the most treasured historic gems in Saudi Arabia – perhaps the region as well. And the Crown Prince has made efforts to preserve it.
And one of the oldest houses in historic Jeddah unexpectedly collapsed on Monday
The ancient Zakir House in historic Jeddah collapsed just a month after its owner, Mohammad Zakir, died.
The late Zakir was also the oldest carpenter and teacher of Rawashin, the distinctive bay windows or oriels that give a markedly different look for the Hejazi architecture style.
View this post on Instagram
The building is located within the Saudi Crown Prince's project to save the historic houses of Jeddah. It was under restoration and supervised by the Ministry of Culture. It was one of the landmarks of the historic buildings located in the heart of Jeddah.
View this post on Instagram
Teams of civil defence have begun investigation into the incident