Feature
Eid Celebrations At Ireland's Largest Football Stadium Send An Important Message Of Tolerance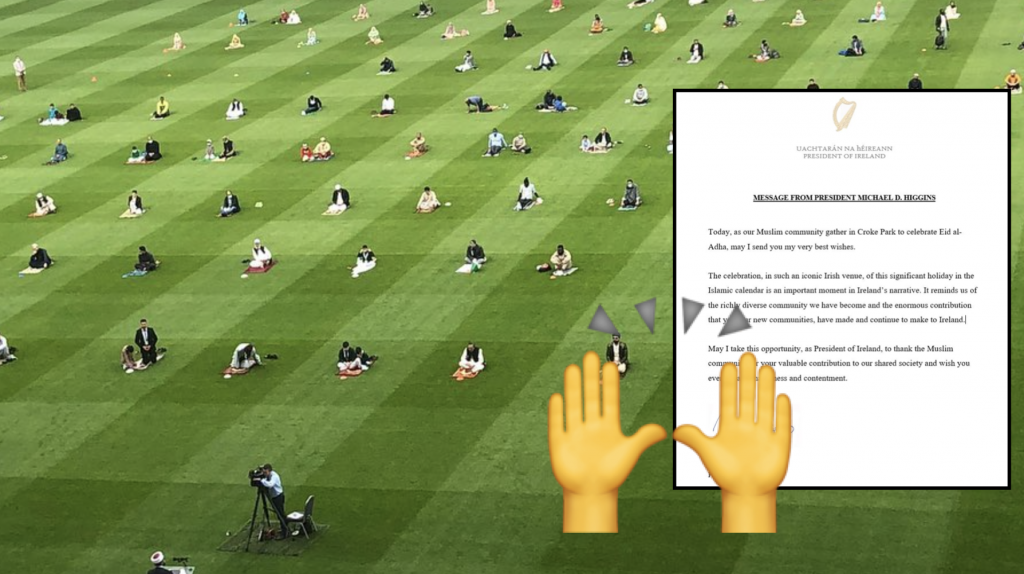 An Irish football stadium opened up for Muslims to celebrate a socially distanced Eid Al-Adha and the footage is going viral.
Croke Park, the home of Gaelic football in Ireland, invited 200 Muslims to perform Eid prayer and the move has been praised by the Islamic community in Ireland and beyond for sending a message of welcome and promoting a shared society to the world.
Croke Park is the country's largest sporting arena, with a capacity for 82,000 supporters and this is the first time the park was used for Muslim prayer. Due to COVID regulations, prayers at mosques were not possible, which lead Shaykh Umar Al-Qadri, the chair of Irish Muslim Peace and Integration Council to reach out and ask for the space.
https://www.instagram.com/p/CDThuvcpGwD/?utm_source=ig_embed
'This is Ireland' – Irish Twitter is proud of the historic move
A mix of faiths attended the historic day, the first of its kind in the history of the park, and the Irish President Michael D. Higgins sent best wishes and praised the gesture
Shaykh Umar Al-Qadri, the chair of Irish Muslim Peace and Integration Council thanked Ireland for sending an important message to the world
"Thank you to Ireland because today this Eid prayer is sending a very strong message out to the whole world that Ireland is indeed a country of céad míle fáilte" (The land a hundred thousand welcomes)"
The idea originated in Germany, where Muslims congregated in a large IKEA car park for prayer
Shaykh Umar Al-Qadri took inspiration from prayers in Germany, he went one step further by looking for permission from Croke Park, who 'didn't hesitate' to grant access.
In Germany, local Muslims wanted to perform their Eid prayers while observing social distancing regulations.

They didn't have space, so they asked an @IKEA if they could use their empty car park.

IKEA said yes.#Humanity #Eid pic.twitter.com/PWK0wOo4vJ

— Goodable (@Goodable) May 24, 2020