Latest
BREAKING: Gun Attack Directed At The Saudi Embassy In The Hague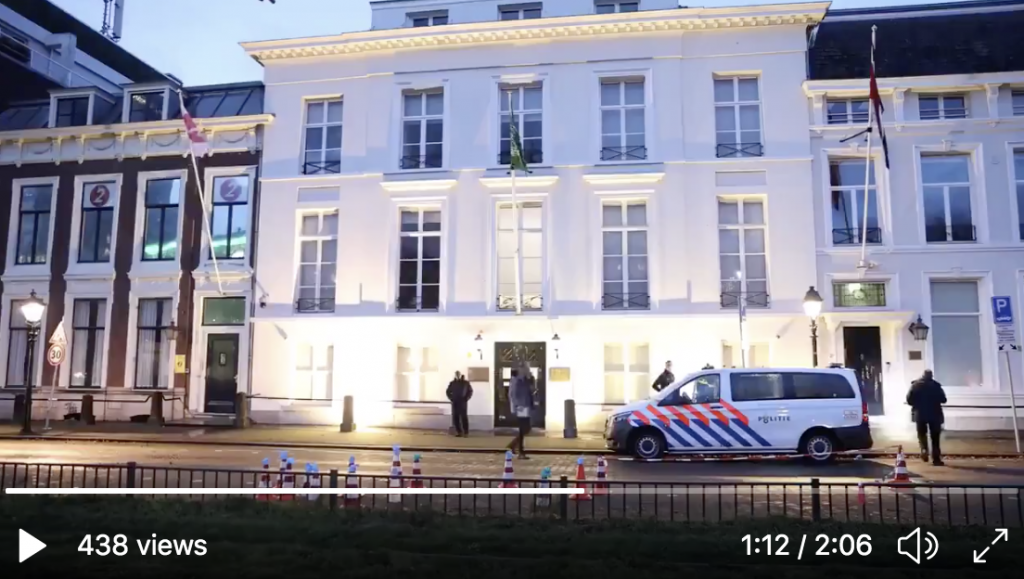 The Saudi Arabian embassy in The Hague has been fired at, no injuries have been reported.
A round of  20 shots were fired at 6am, authorities rushed to the Saudi Embassy in the Dutch city, however, the shooter had fled the scene.
No injuries have been reported and the incident is being investigated. This follows an attack at a Christian remembrance ceremony for war veterans in Jeddah on Wednesday.
The reason for the attack is still unclear, more details to follow.