Latest
Video Clip Of A kind-Hearted Policeman Went Viral On Social Media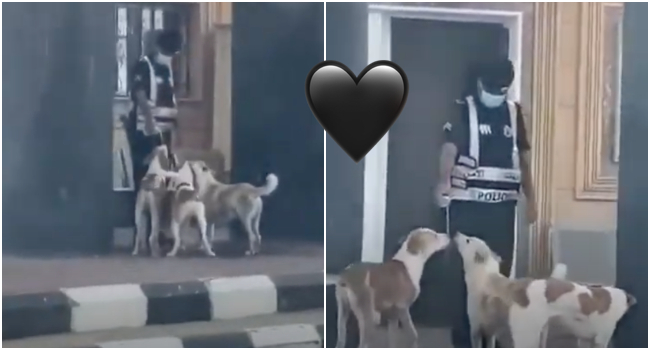 Twitter users circulated a video clip showing a policeman giving water to three dogs to relieve them from the sunny weather near to one of the security control centers.
The video received positive reactions and admiration for this humanitarian act. Watching such acts is important for raising new generations to be kind and compassionate to animals.
The photographer who recorded this video added one Hadith of the Prophet Mohamed which reads "There is a reward for everyone who takes care of another living creature"
May God reward him with good ??‍♂️???