Sports
Some Key Players Tested For COVID-19 But Al Hilal Still Pulled Through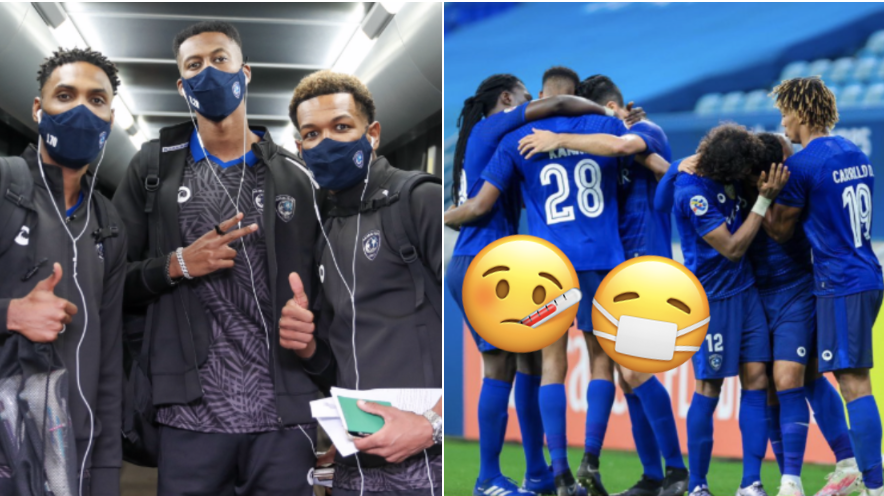 Despite some sad news coming out regarding several Al Hilal Club players testing positive for COVID-19 recently, there has been some positivity too.
Al Hilal sealed a 2-1 win victory against Uzbek club, Pakhtakor earlier this week on Monday but this followed by a shortage of key players who had tested positive for COVID-19
Five key players and all the reserve guards, including the main goalkeeper, could not be present in the game that took place on Thursday.
The game on Thursday saw their five-game winning streak come to an end as they played out a goalless draw against Pakhtakor
And everyone is so proud of them.
✅ إدارة الهلال كانت قد قررت استدعاء ثنائي الفريق الشاب بعد زيادة الإصابات بفيروس كورونا.

🧤 الثنائي المستدعى هما الحارس عبد الله البيشي والمهاجم تركي المطيري.

✈️ سيتوجه الثنائي إلى قطر للمشاركة مع فريقيهما في البطولة القارية. pic.twitter.com/LndxsGE08G

— موقع جول السعودي (@GoalSA) September 17, 2020
The team really gave the game its best despite what has been ongoing.
– في لقطه رائعه جداً ، لاعبين #الهلال يحملون تيشيرتات زملائهم المُصابين بفايروس كورونا قبل بداية لقاء #باختاكور ..
👏 pic.twitter.com/Ul0PV7zY0x

— نواف الآسيوي 🇸🇦. (@football_l5) September 14, 2020
Mustafa Al Agha praised them for making the country proud
مصطفى الاغا يقف على الهواء في بث مباشر إحتراماً وتقديراً لنادي الهلال 💙
قلناها مراراً وتكراراً هذا الفريق مصدر فخر لكل عربي وياحظ عشاقه فيه @mustafa_agha pic.twitter.com/mtSIHCDMCX

— صالح الشحي 🇦🇪 (@Saleh_R9) September 17, 2020