Latest
NO New COVID-19 Cases At Hajj And People Are Praising Saudi For This Success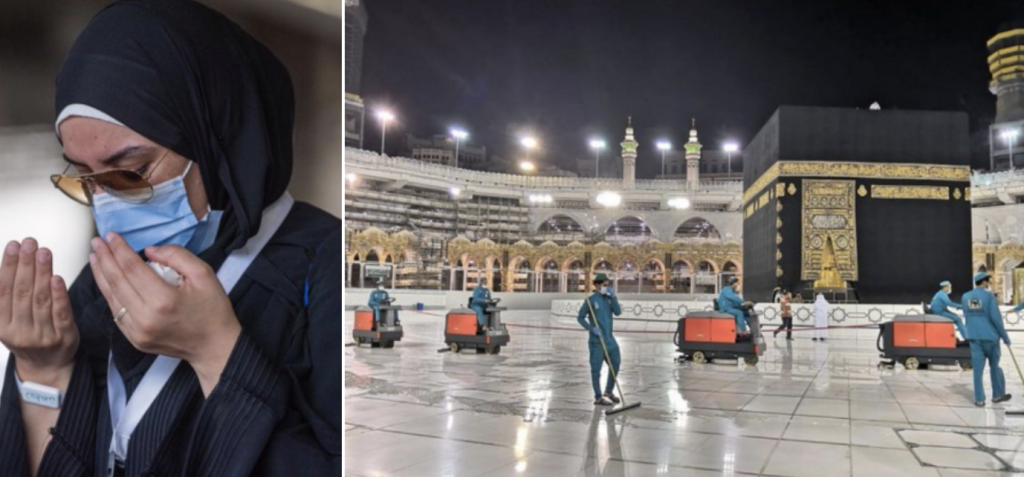 The stark contrast for pilgrims performing Hajj this year versus others is evident in images going viral, and the safety measures to roll out the pilgrimage in areas hardest hit by COVID-19 have been applauded worldwide.
From two million people whittled to just 1,000, safety measures were put in place to ensure that at least some pilgrims could perform the holy passage, and with Eid Al-Adha drawing to a close, they have proven to be successful. So far, no new cases at the site have been announced and the pilgrims have thanked the leadership for its success.
Reuters shared the contrast between 2016 and 2020
This year, travel to Saudi for Hajj was banned, with only those already in Saudi of all nationalities permitted to possibly attend.
https://www.instagram.com/p/CDRZEFgjo-p/?igshid=1420airf3vib0
Pilgrims wearing masks, keeping a safe distance and being monitored by health care professionals
Pilgrims in attendance congratulate the Custodian of the Two Holy Mosques and HRH the Crown Prince on the occasion of the blessed Eid Al-Adha while praising the services rolled out to ensure the annual pilgrimage could continue
Pilgrims praise the qualitative services being provided to them amid exceptional circumstances, during which Saudi Arabia was keen to organize this year's Hajj in limited numbers, with provision of all means of safety and comfort.#InPeaceAndSecurity#SPAGOV

— SPAENG (@Spa_Eng) August 1, 2020
Great news: As of August 1, the Saudi Press Agency reported there were 
no diseases affecting public health recorded and health status of pilgrims