News
Saudi Arabia Is Rejecting The Latest US Report About The Khashoggi Murder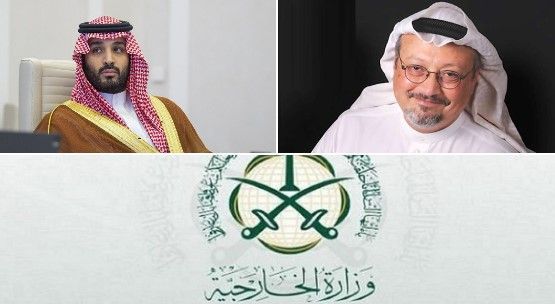 Saudi Arabia has rejected the assessment of a US intelligence report released on Friday that claimed that Crown Prince Mohammed bin Salman had approved the killing of the Saudi journalist Jamal Khashoggi.
The Ministry of Foreign Affairs released a statement onlinr
The statement called the US report "negative, false, and unacceptable".
#بيان | حكومة المملكة ترفض رفضاً قاطعاً لما ورد في التقرير الذي زود به الكونجرس بشأن جريمة مقتل المواطن جمال خاشقجي رحمه الله pic.twitter.com/otCSIwpzNn

— وزارة الخارجية 🇸🇦 (@KSAMOFA) February 26, 2021
"The crime was committed by a group of individuals that have transgressed all pertinent regulations… and the kingdom's leadership took the necessary steps to ensure that such a tragedy never takes place again," the foreign ministry statement added.
A Saudi court jailed eight people last year for between seven and 20 years over the murder of Khashoggi after his family forgave his killers and enabled death sentences to be set aside.