News
Saudi Arabia Is Standing With Jordan Under The Recent Developments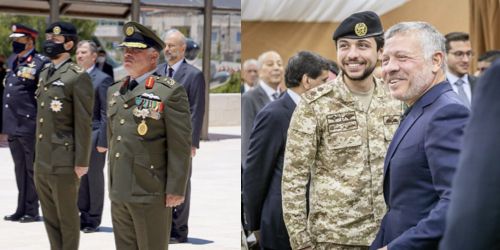 The Custodian of the Two Holy Mosques, King Salman, made a phone call to King Abdullah II, to affirm the Kingdom's solidarity with Jordan.
King Salman stated that Saudi Arabia "supports all measures taken by the king to preserve Jordan's security and maintain its stability"
King Salman wished Jordan, under King Abdullah's leadership, security, stability and prosperity.
Crown Prince Mohammed bin Salman also made a similar call to the Jordanian king and to Crown Prince Hussein bin Abdullah II.
View this post on Instagram
The calls from the king and crown prince come after arrests were made on Saturday in Amman, following what Jordan's Deputy Prime Minister Ayman Safadi called a "malicious plot" to destabilize the country.
Safadi said Sunday that the country's former crown prince, Prince Hamza, had been liaising with foreign parties over the plot.
King Abdullah expressed his sincere thanks and appreciation to the king and crown prince for their support, and for Saudi Arabia's stance in standing by Jordan in all circumstances and crises.