News
The 41st Gulf Council Summit Has Just Wrapped Up And It Was A Great Success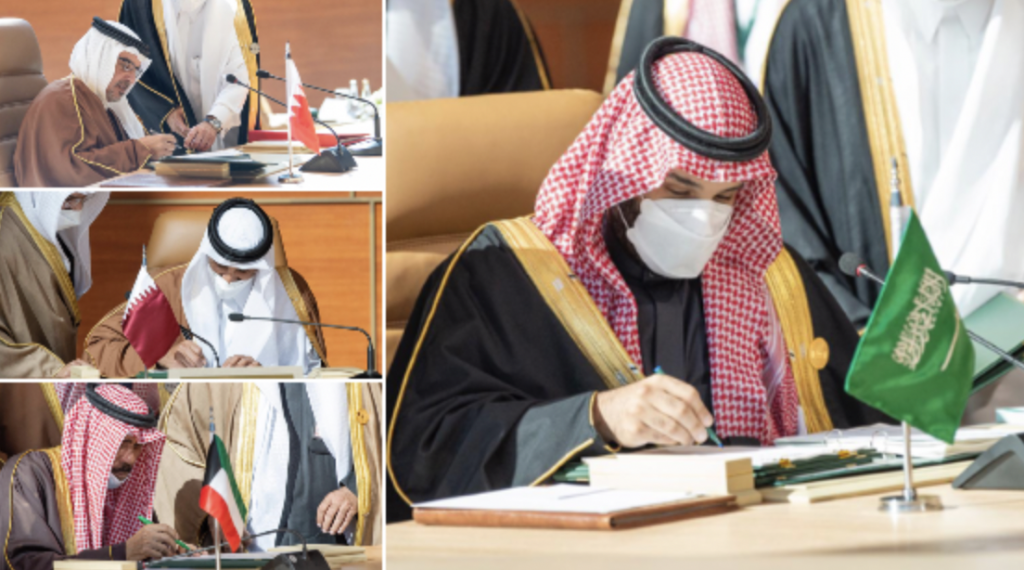 All eyes were on the 41st Gulf summit that took place earlier this week and resulted in historic results.
Although a lot of important discussions took place, the biggest news to come out of the summit was Saudi Arabia and Qatar reopening their airspace and land and sea borders.
Arabs all across social media have been expressing their joy at this decision and are appreciative that a meeting held in Saudi Arabia was finally able to result in a fruitful mediation.
https://twitter.com/balqasimii/status/1346593266003832834?ref_src=twsrc%5Etfw%7Ctwcamp%5Etweetembed%7Ctwterm%5E1346593266003832834%7Ctwgr%5E%7Ctwcon%5Es1_&ref_url=https%3A%2F%2Flovin.co%2Fsaudi%2Far%2FD8A7D984D8A3D8AED8A8D8A7D8B1%2FD986D8ACD8A7D8AD-D8A3D8B9D985D8A7D984-D8A7D984D982D985D8A9-D8A7D984D8AED984D98AD8ACD98AD8A9-41-D981D98A-D8A7D984D8B9D984D8A7-D988D8A8%2F
The leaders of the Arab Gulf Cooperation Council signed the  the 'Al-Ula statement' as the summit wrapped up on Tuesday
#صور |
جانب من توقيع قادة ورؤساء وفود دول مجلس التعاون لدول الخليج العربية البيان الختامي و #بيان_العلا.#القمة_الخليجية_في_العلا #واس https://t.co/3FaJQG7dEM pic.twitter.com/sfzFobs0jH

— واس الأخبار الملكية (@spagov) January 5, 2021
The Custodian of the Two Holy Mosques also stated that the summit honors the late Sultan Qaboos bin Said and Sheikh Sabah al-Ahmad al-Jaber al-Sabah.