Riyadh
Riyadh's Street 9 Is The Ultimate Place To Be This Winter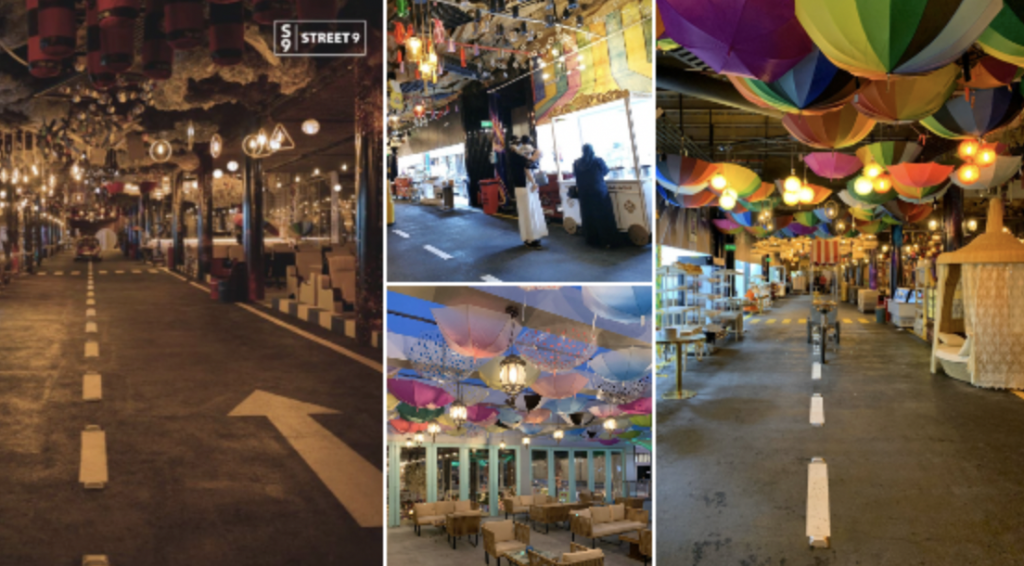 Riyadh has been hosting so many exciting activities and events that are perfect for just about everyone and there has been a new addition that is a must-visit. Seriously, for those who aren't based in Riyadh, it is time for a road trip.
Street Nine is the newest addition to Riyadh's exciting winter activities
من أصول العرب الضيافة ❤️

نستقبل زوارنا في #شارع_تسعة بالقهوة العربية والتمور وتشكيلة من الحلويات 🚸 pic.twitter.com/Jban4vsp0q

— 🌙 | شارع تسعة (@street9_sa) January 9, 2021
Entrance is SAR 185 per person (and just SAT 90 for children under 12, SAR45 for those under 6, and free for children 3 and younger) and the space has a lot of restaurants, cafes, gaming spaces, and more.
ايش يشمل تذاكر #ستريت_ناين ؟ 🚸🔥 pic.twitter.com/Odwq82NeKO

— 🌙 | شارع تسعة (@street9_sa) December 25, 2020
Street times ⏱
Timings are between 1PM and 5PM in the afternoon and then 7PM and midnight in the evening.
شكراً للقائمين على هذا الابداع والجمال 👏🏽 بصراحة كان يوم ممتع جداً ✌🏽
وهذي بعض من تصويري اليوم بشارع تسعة ❤️@street9_sa pic.twitter.com/iLqVEFm2Wc

— Saad💙hamad 💙 (@saad2012_1) January 4, 2021
The project is proving to be a success and getting rave reviews from visitors – so definitely add it to the list!