Weather
Get Your Umbrellas: Thunderstorms And Rain Is Expected In Many Parts Of The Kingdom This Weekend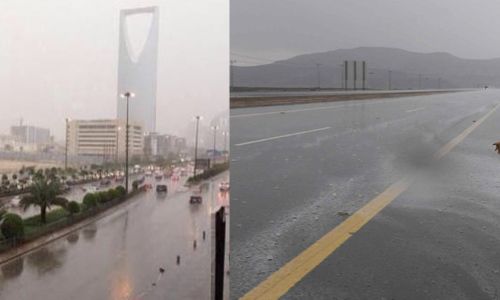 Weather warnings have been issued across several regions across the Kingdom.
The civil defense issued the warnings for the weekend and forecasts weathers to get severe until Saturday
The authorities have warned thunderstorms with light to moderate rains and winds in Riyadh, Madinah, the Eastern province, the northern borders province, Hail, Jawf, Tabuk, and Qassim.
Some areas might also experience torrential flows and flooding.
Warnings of moderate rains have also been issued for Makkah
The civil defense called on everyone to be wary of the severe conditions, to stay away from places that could flood, and to abide by the civil defense's instructions and updates.