Abu Dhabi
Do You Need A Booster? Yes, If You Took The Sinopharm Vaccine
Do you need a booster shot for your vaccine? Yes, if you've taken the Sinopharm vaccine… and there's a deadline. Abu Dhabi media office clarified the need for booster shots on Twitter last night…
Do you need a booster shot? Your questions answered.
According to a Twitter update by Abu Dhabi Media Office last night,
Vaccinated individuals who received their second dose of Sinopharm vaccine more than six months ago must receive a booster dose to enhance their immunity and comply with approved health protocol for each vaccine.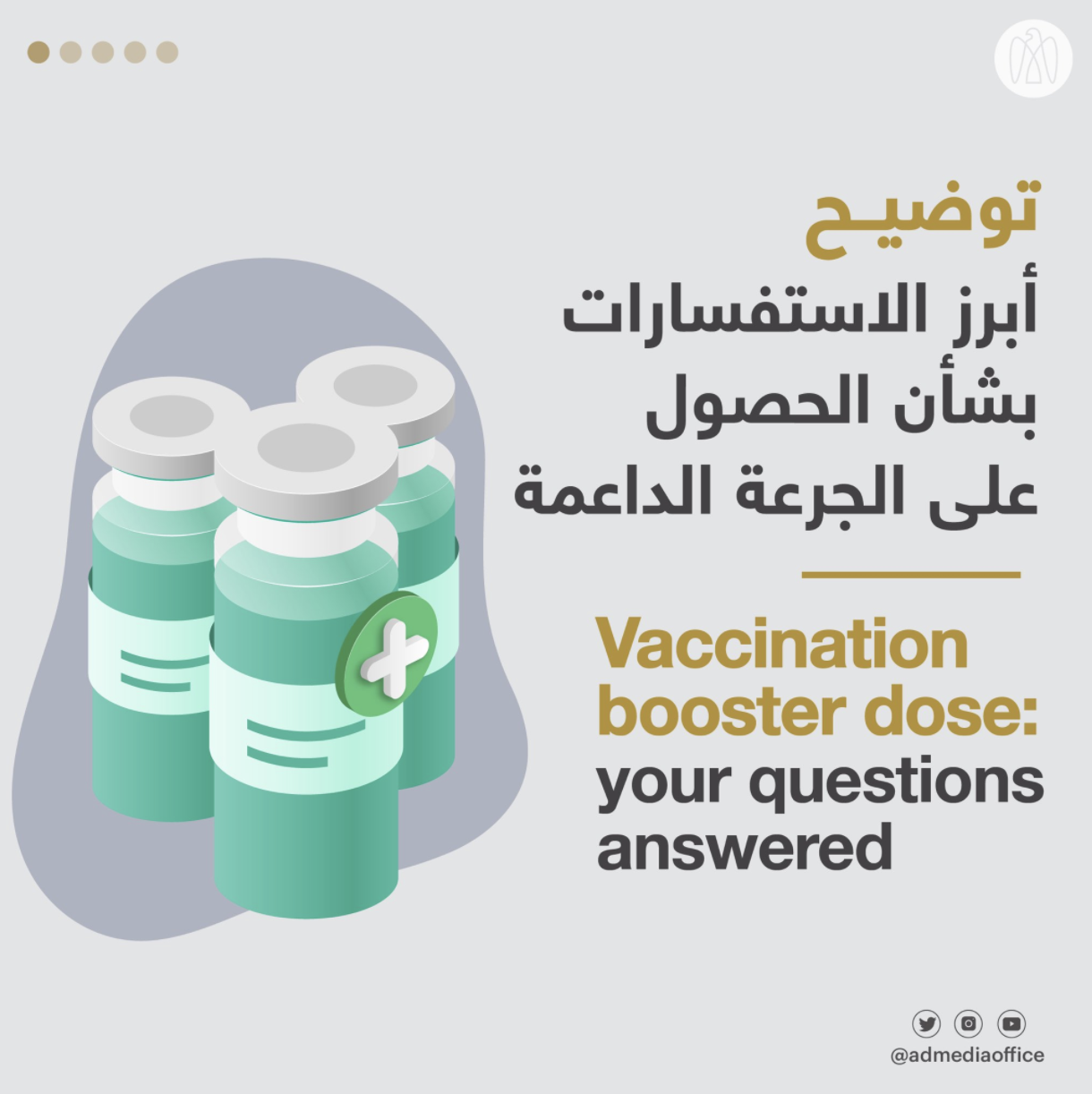 You have until September 30 to get the third jab, to ensure you have Green Status on the Al Hosn app (this applies to Abu Dhabi residents)
A grace period until 20 September 2021 has been granted to allow those vaccinated to maintain green status on @AlhosnApp until they receive a booster dose. After 20 September they will no longer be eligible for green status to enter public places limited to those fully vaccinated.
Read the full update here
Vaccinated individuals who received their second dose of Sinopharm vaccine more than six months ago must receive a booster dose to enhance their immunity and comply with approved health protocol for each vaccine. pic.twitter.com/3jobXGx6Wx

— مكتب أبوظبي الإعلامي (@admediaoffice) August 29, 2021
Read next: Racing Season Is Back And Team Angel Wolf Kicked It Off With A Bang