Advent Calendar 2021
Day 1: WIN 2 Platinum Tickets To Jo Koy's Comedy Tour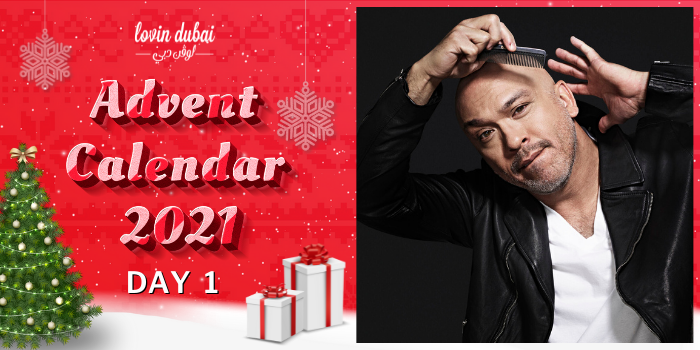 The Lovin Dubai Advent Calendar is 24 days of prizes. Tune in every day from December 1 until December 24 for your chance to win one of 24 BIG prizes!
The festive season is usually a bustling one for most, but make way for what's sure to be a super memorable night!
Jo Koy is here to make your belly ache! You just DO NOT wanna miss his gut-busting, laugh out loud 'Funny Is Funny Comedy Tour'. And you know what? You deserve to go and for FREE. And here's how!
You could WIN 2x platinum tickets worth AED550, to see Jo Koy in action at the Coca-Cola Arena! Just answer this question correctly and you'll be entered to WIN!
Don't miss the master of impressions in action!
Master of impressions, mostly because he impersonates his son and takes inspiration from his own life! He had humble beginnings, from performing at a Las Vegas coffee house to selling out the most prestigious venues like Radio City Music Hall, Chase Center, and of course the Coca-Cola Arena!
Jo Koy will be taking his 'Funny Is Funny World Tour' to Dubai's Coca-Cola Arena on December 29 at 9pm!
Just in case you just don't wanna risk not winning and going – Tickets are on sale RIGHT NOW!
Ticket info and categories:
Royal: AED650
Platinum: AED550
Gold: AED380
Silver: AED280
Bronze: AED180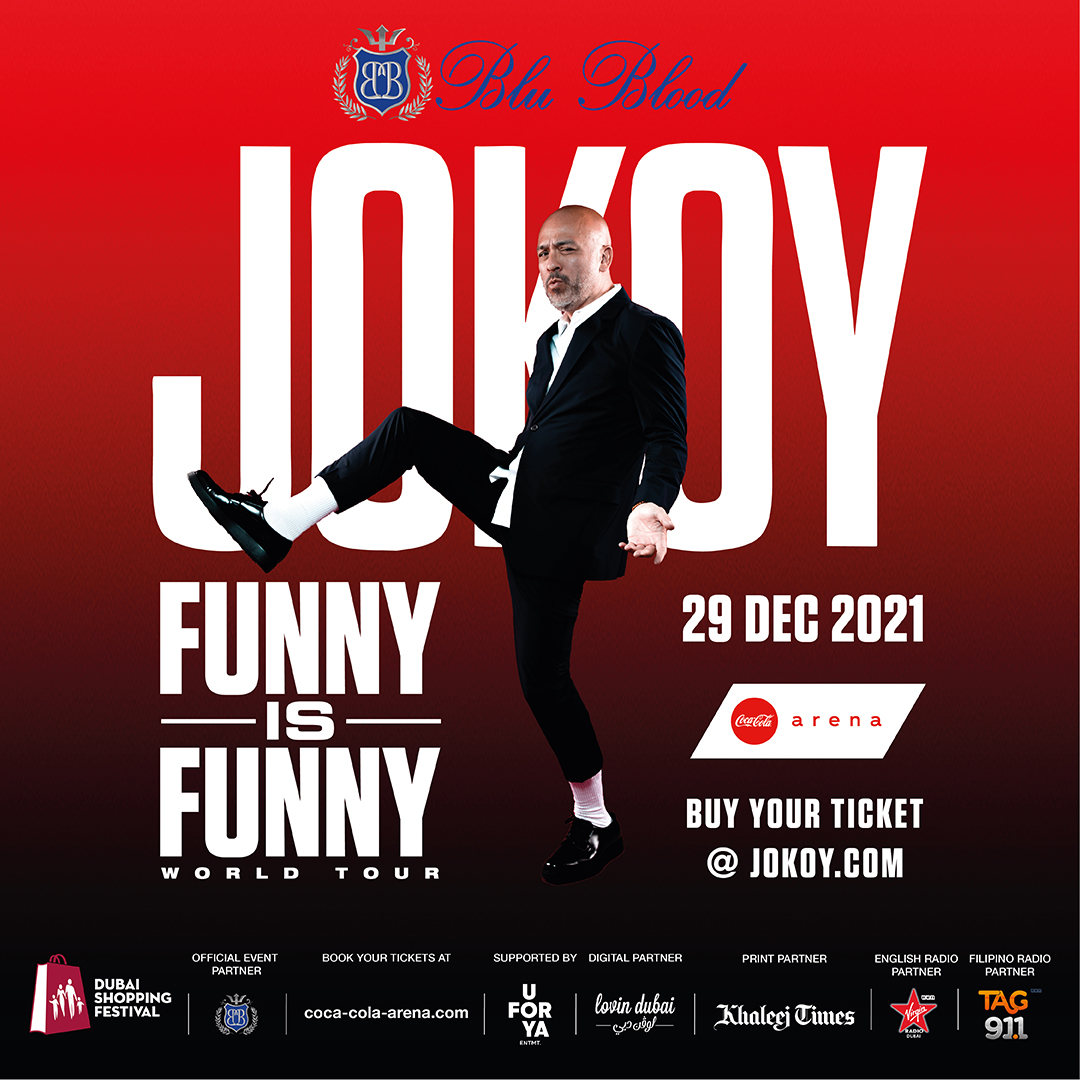 The important bits
What? A comedy gig brought to you by Blu Blood Entertainment, at The Coca-Cola Arena #TheBluBloodWay
When? 29th December 2021, gates open at 8pm, show starts at 9pm