Advent Calendar 2021
Day 20: WIN 2x Platinum Tickets To James Blunt's Concert In January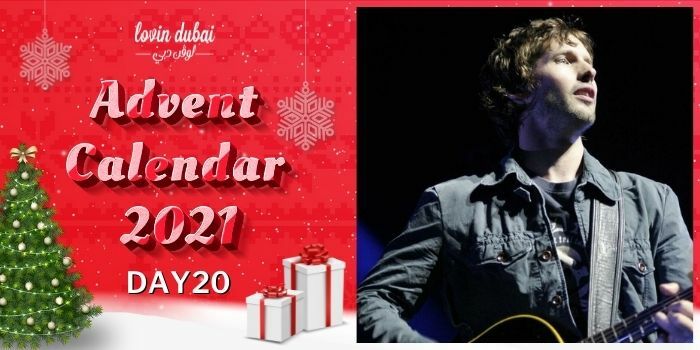 The Lovin Dubai Advent Calendar is 24 days of prizes. Tune in every day until December 24 for your chance to win one of 24 BIG prizes!
Everyone deserves to be serenaded at least once in their life! And what better way than in a concert setting, the person serenading you is James Blunt, and to thousands of people.
James Blunt is an EXCEPTIONAL English singer-songwriter and he's coming to Dubai on January 29, 2022, to perform his biggest hits! And before you even ask, yes he will be performing 'You're Beautiful' and songs from 'The Stars Beneath My Feet' and 'Once Upon A Mind.'
You could WIN 2 Platinum tickets to see his concert on January 29, 2022, as long as you answer this question correctly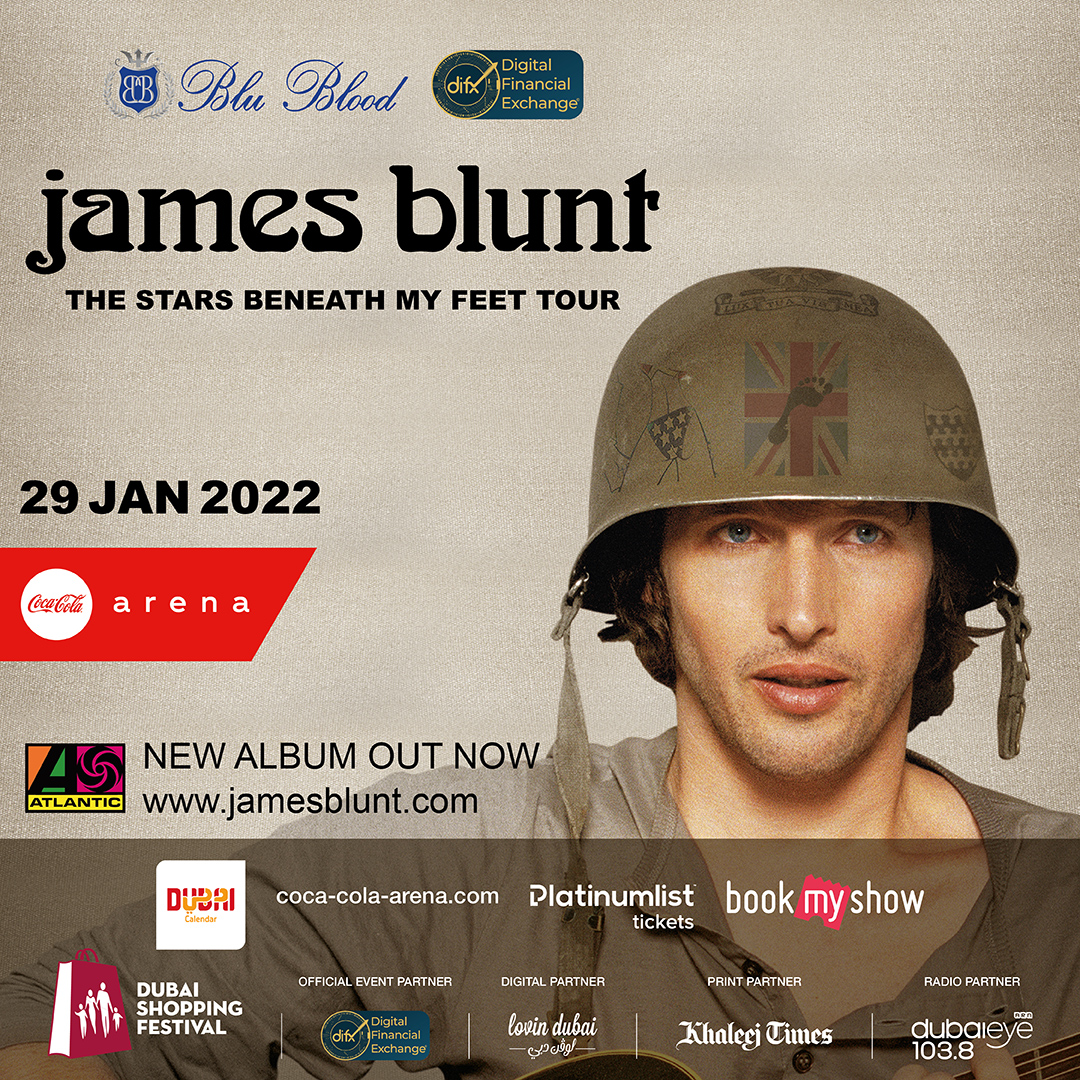 Witness the mind-blowing performance of James Blunt in person at the Coca-Cola Arena
James Blunt is known for his impeccable song-writing skills and making them feel like they were written just for you! Who doesn't want a song to be written for them? Apart from his classics, he'll also be performing new ones that you'll definitely enjoy like 'Love Under Pressure', 'Unstoppable', 'Adrenaline' & 'I Came For Love'.
If you don't want to risk missing your chance to see James Blunt in action – Get your tickets now!!
Ticket info and categories:
Royal: AED650
Diamond: AED550
Platinum: AED450
Gold: AED350
Silver: AED250
Bronze: AED150
View this post on Instagram
All the deets
What? A performance of James Blunt's 'The Stars Beneath My Feet tour' brought to you by Blu Blood Entertainment, Dubai Shopping Festival and DIFX!
When? 29th January 2022, gates open at 8pm, show starts at 9pm
Get your tickets right HERE!