Advent Calendar 2021
Day 22: WIN A Turkey Takeaway With All The Festive Treats From Sofitel Dubai Jumeirah Beach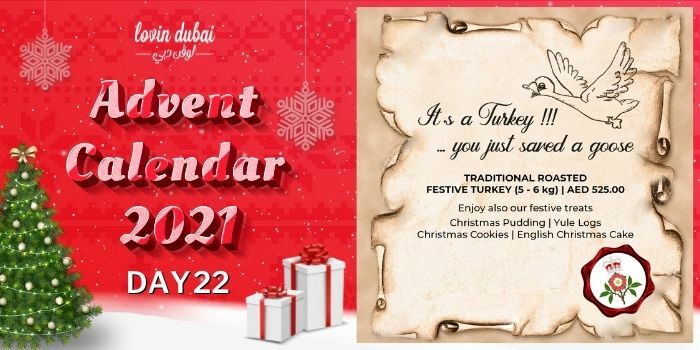 The Lovin Dubai Advent Calendar is 24 days of prizes. Tune in every day until December 24 for your chance to win one of 24 BIG prizes!
Hosting a Christmas meal at home can be so heart-warming, but cooking the turkey part… not so much!
Sofitel Dubai Jumeirah Beach wants you to enjoy the holidays with your family and leave the cooking to them. They're giving you a special gift this Christmas… a turkey takeaway on the house!
Forget about the stress and frustration of cooking for the whole family for Christmas and order Roasted Turkey from Sofitel Dubai Jumeirah Beach! Enjoy the traditional roasted turkey with Brussel's sprouts, sautéveggies, and traditional desserts.
Prices: AED 525 (5-6 kg turkey)
Order 24 hours in advance and enjoy!
All you need to do to host your family to a heavenly turkey feast for FREE is answer the question below
Sofitel JBR know just how to treat their guests to festive meals with amazing deals!
The little ones won't miss out on the Christmas festivities as Sofitel Dubai Jumeirah Beach hosts a Gingerbread House Decoration event on December 23 evening from 6 p.m. to 8 p.m. Santa will be there to charm them, memorable family moments –AED 149 per child.
To complement the Festive Season, our creative barista Nalin created a delicious and amazingly instagrammable Christmas Special Edition Coffee, available at Plantation Bar, at only AED 35.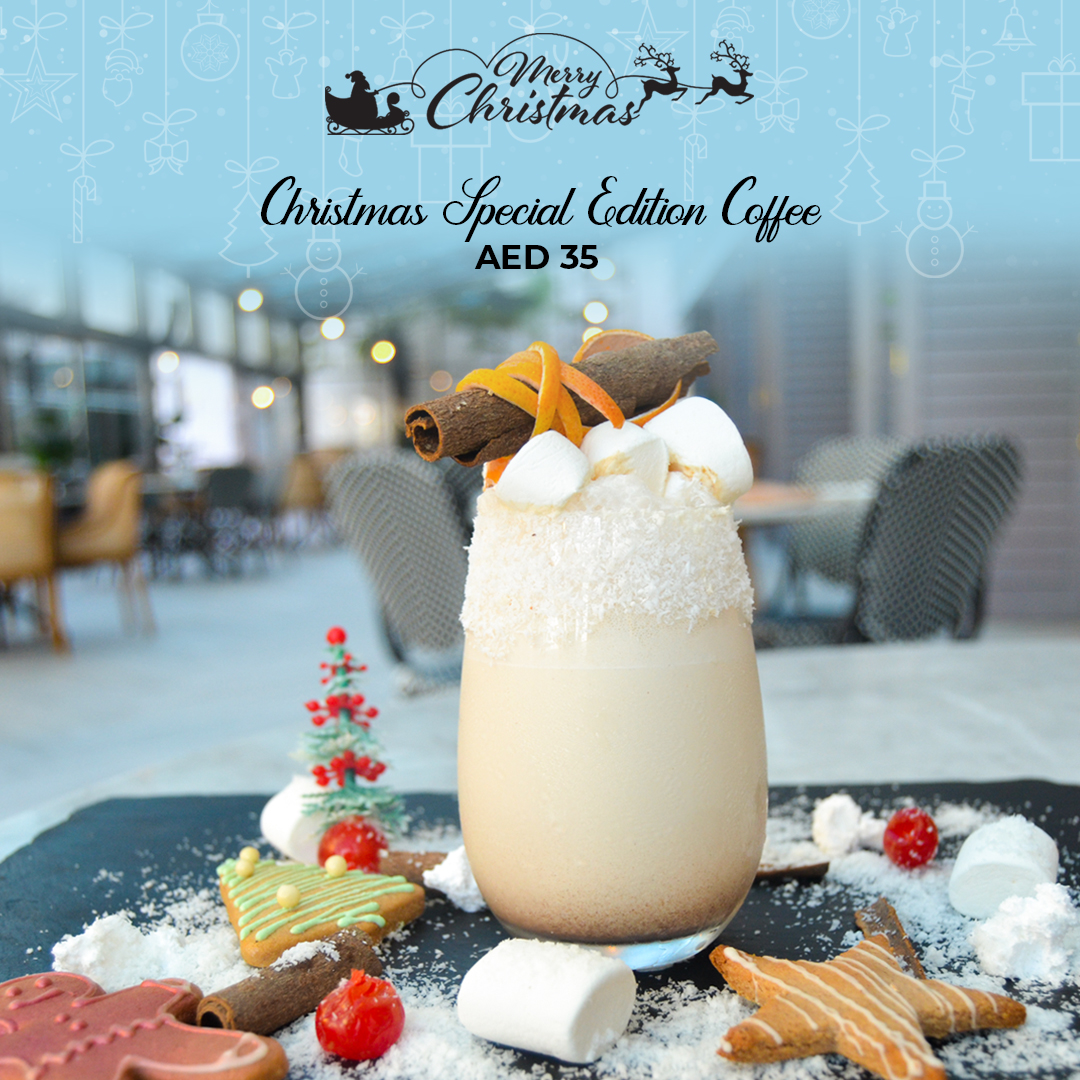 The A.O.C International Buffet & Plantation Brasserie, Bar & Terrace have set up quite the festive dining experience from here till New Year's! Starting off with the Charms of Christmas, a Christmas Dinner Buffet that'll leave you feeling super fulfilled on December 24 starting from only AED 299, down to the memorable White Christmas Brunch on December 25 where you can meet Santa and the magic of Christmas from only AED 299 per person!
And because this restaurant knows how to keep the party going, they're taking the party to Paris for the A Night in Paris New Year's Eve Gala Dinner on December 31@ AED 999! Celebrate the arrival of the New Year with a delicious festive buffet prepared for an exquisite culinary journey to enter the New Year in style.
Ring in 2022 at the Infini Pool Lounge for a New Year's Eve party Around The World–AED 1200! Look up at the sky for sparkling fireworks and lights show to kick-start the New Year on a bright note. Shine under the stars and delight yourself with a culinary journey around the world as the New Year unfolds in front of your eyes.
Merveilleuxambiance and a show of lights over the peaceful Arabian waters will mark the end of all that "was" and a beautiful beginning of a wonderful year to follow.
For all the festive deets, click here!
It's all in the deets
For more info on the festive deals, click here!
For bookings call +971 4 448 4733 or email dining.JBRdubai@sofitel.com