Announcements
The Burj Khalifa Is All Set To Be Lit Up With Fireworks And Lights Again For NYE2021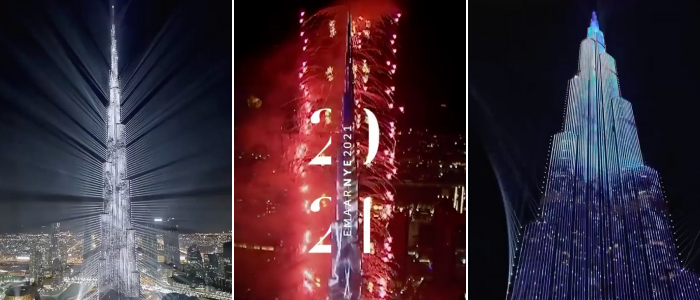 It's that time of the year again when the already gorg Burj Khalifa looks all the more amazing as it is surrounded by fireworks and a light show. As the year is set to come to a close, you can bring in all your family and friends to Downtown Dubai to catch a glimpse of the event.
If you want to skip the parking problems, have no fear. The event will be streamed online as well for you to catch the Burj Khalifa at its best and all the jazz in real-time.
This is THE show that everyone looks forward to all year round
Safety worries can be left at home because Emaar has ensured that the show will be held with all safety measures in place. All governmental guidelines will be followed including contactless payments, social distancing, regular cleaning, disinfecting and thermal cameras all around so you can sit back and enjoy the show.
Bringing the fam? No problemo.
Grab a space at the Burj Park because it will F&B outlets all around with screens that will showcase NYE celebrations from everywhere in the world.
The show will begin at 8:30pm with a grand finale and a countdown starting around 11:58pm.
Besides the mindblowing fireworks and lights, the ever-so-beautiful Dubai Fountain Show will also play in synchronisation
Here's to starting 2021 on a great note and leaving all things bad from 2020 in 2020 itself!