Announcements
The Ruler Of Dubai Meets King Charles III To Offer Condolences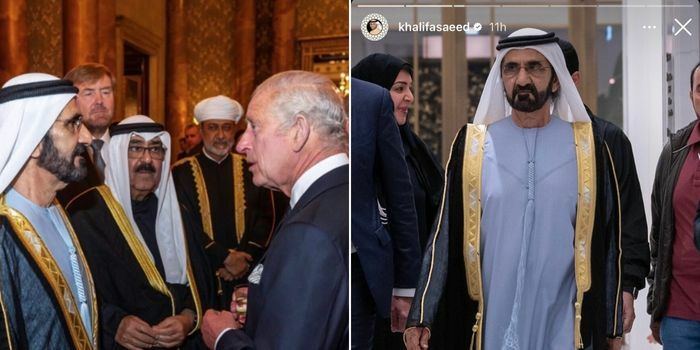 Queen Elizabeth II will be laid to rest in Westminster Abbey at 2pm UAE time.
His Highness Sheikh Mohammed bin Rashid Al Maktoum, Vice President and Prime Minister of the UAE and Ruler of Dubai, met His Majesty King Charles III of the United Kingdom of Great Britain and Northern Ireland at Buckingham Palace in London on Sunday and offered his deepest condolences on the passing of Queen Elizabeth II.
His Highness Sheikh Mohammed offered conferences on behalf of the UAE and highlighted the significant role played by Queen Elizabeth II in supporting and consolidating the deep bonds between the UAE and the UK in various fields.
Millions around the world will come together to commemorate the remarkable life of Queen Elizabeth II at 2pm, UAE time
. @HHShkMohd meets King Charles III at Buckingham Palace in London, offers his deepest condolences on the passing of Queen Elizabeth II. pic.twitter.com/vnbYz0QQzI

— Dubai Media Office (@DXBMediaOffice) September 19, 2022
Some English schools in Dubai will close early while others will broadcast the state funeral live
. @HHShkMohd arrives at Buckingham Palace, to offer his condolences on the death of Queen Elizabeth II. pic.twitter.com/CCTeHcqVBN

— Dubai Media Office (@DXBMediaOffice) September 18, 2022
WATCH: Dubai's Ruler Arrives At Buckingham Palace To Offer Condolences