Announcements
Eid Al Adha Holidays Announced For The Private Sector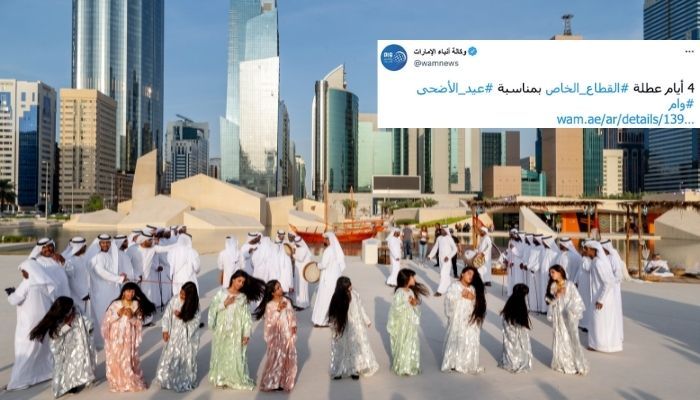 Public sector employees have been notified earlier today about the Eid Al Adha holidays, while we, in the private sector, have been waiting patiently to see if we'll be getting the same days off!
Eid Al Adha will fall on 9th Dhu Al Hijjah (Day of Arafat) which corresponds to Monday, July 19 and will end on Thursday, July 22.
Eid Al Adha holidays for the private sector have been announced and will be 6 days long
Eid holidays announced for the public sector in the UAE!@FAHR_UAE announced a 6-day holiday for the public sector, starting on Monday, July 19. Work resumes on Sunday, July 25.
Private sector holidays are still TBC! pic.twitter.com/Qoehx3ycx5

— Lovin Dubai | لوڤن دبي (@lovindubai) July 11, 2021
These 4 days would be a paid holiday for all employees in the public and private sector establishments, institutes and companies in the country.
The number of days off will be the same for both sectors and work will resume as normal on Sunday, July 25.
Listen To The Lovin Daily: Tributes Rolling In Following The Death Of Chris Eubank's Son Sebastian