Announcements
Everything You Need To Know Regarding COVID-19 Safety This Eid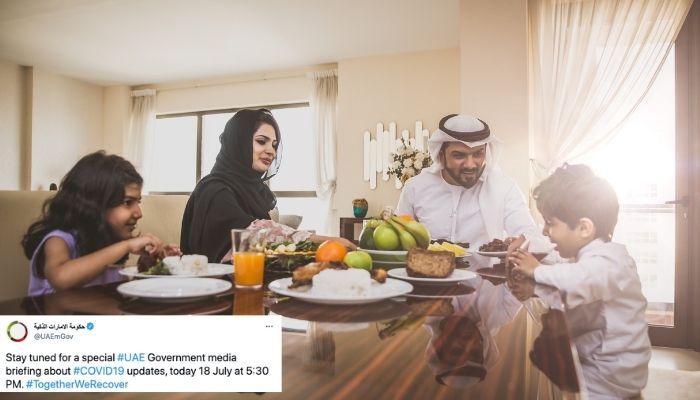 The UAE Government held a special Media Briefing today at 6:30PM to discuss the safety precautions we must all adhere to during Eid Al Adha.
Eid is a time when families and friends gather together under one roof to celebrate. With the pandemic, the traditions and celebrations can only be followed under specific conditions.
The National Emergency Crisis and Disaster Management Authority (NCEMA) announced safety practices that residents must follow
Video via Dubai One
Residents must adhere to the safety guidelines such as having a negative PCR test at least 48 hours prior to family gatherings
Dr. Tahir Al Amri, the official spokesperson for NCEMA stated the following information during today's COVID media briefing. Eid prayer and sermon are best to be practiced within the limit of 15 minutes. Bringing your own praying rug is also mandatory.
It's best that gatherings are limited to immediate family and first-degree relatives. When sitting with elderly family members and those with chronic diseases, it's encouraged that you keep a safety distance and wear a mask for their protection. It's also best practice to avoid hand shaking and hugging.
Using online means to wish Eid Mubarak is also advised, and that includes giving Eidiya.
While Eid is a time for celebration, we must all do so but with the safety of others in mind.