Announcements
Netflix Has Been Asked To Remove Offensive Content By UAE Authorities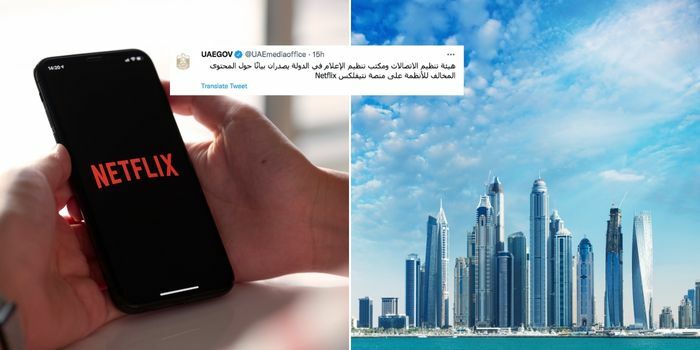 Netflix in the UAE might look different for members soon.
The Telecommunications and Digital Government Authority and the Media Regulation Office released a joint statement directing Netflix to remove content that violates the UAE's broadcasting regulations and societal values.
The statement said, "Netflix has been contacted to remove this content, especially the materials directed at children." Moving forward, Netflix will be monitored by authorities to ensure its commitment to regulations here in the UAE and will take the necessary measures if it fails to comply.
The authorities issued a joint statement regarding offensive content on Netflix and encouraged Netflix to remove violating content
هيئة تنظيم الاتصالات ومكتب تنظيم الإعلام في الدولة يصدران بيانًا حول المحتوى المخالف للأنظمة على منصة نتيفلكس Netflix pic.twitter.com/K6akKhm7Zc

— UAEGOV (@UAEmediaoffice) September 6, 2022
Watch next: The Lovin Dubai Show: Netflix Has Been Asked To Remove Offensive Content By UAE Authorities