Announcements
The Region's First Influencer Combat Is Coming To UAE And Is Accessible Only Via Crypto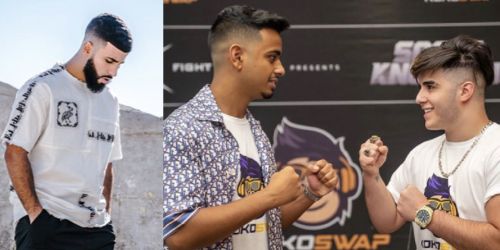 Social media superstars pitted against each other, cryptocurrencies, and a sporting game - it is all coming together.
The UAE is hosting its first-ever influencer combat event 'Social Knockout'
The event will feature Dubai's young businessman and influencer Rashed Saif Belhasa (also known as Money Kicks), who will be making his amateur boxing debut alongside international YouTube star Adam Saleh, in his boxing debut.
Read Next: Youtuber Adam Saleh Just Posted A Picture With Money Kicks And The Caption Is So Dubai
And important additional details have been revealed.
Rashed will take on Anas Elshayib, another major Arab influencer with over two million subscribers
View this post on Instagram
Social Knockout, organized by TK Fight Nights, is the first-ever influencer boxing match to take place in the region and will take place COMPLETELY through cryptocurrency transactions.
This will be the inaugural combat event and will consist of as many as ten exhibition fights.
The #socialknockout will be the first ever #crypto - only boxing match to take place in the UAE, featuring the one and only @MoneyKicks1 🙌 I was honoured to be tagged the "crypto expert" at the press conference! Getting one step closer to mass adoption! #dubai 💪 @kokoswap $koko pic.twitter.com/4TttuYJy41

— Nikita Sachdev (@nikichain) July 2, 2021
And it is also going to have a collection of world-renowned musical artists coming to perform at the event!