Announcements
The UAE Ministry Of Health And Prevention Is Fully Prepared To Handle The Spread Of Monkeypox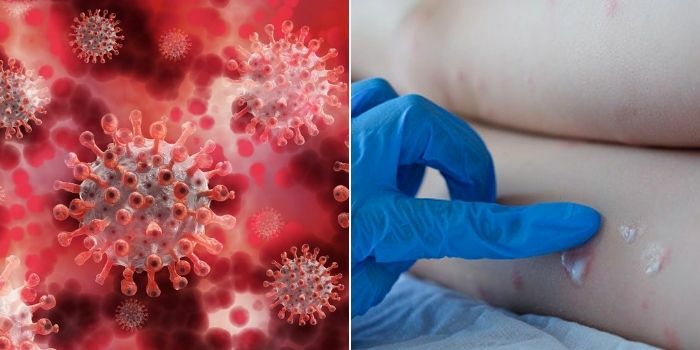 Dubai Health Authority (DHA), along with the Abu Dhabi Department of Health issued circulars to health facilities to step up their monitoring of the monkeypox virus, take precautionary measures and protect against the potential spread of the virus.
A few countries already have confirmed or suspected cases of the disease such as Switzerland, Spain, Portugal, the United States, Canada, Australia and more, according to Reuters.
The Ministry of Health and Prevention (MoHAP) stated that the "UAE health system is fully prepared to handle the spread of monkeypox" according to WAM
MoHAP is proactively investigating and closely monitoring any suspect cases.
#UAE health system fully prepared to deal with #monkeypox : MoHAP#WamNews https://t.co/jAZePXsc60 pic.twitter.com/XDInHcP3zR

— WAM English (@WAMNEWS_ENG) May 22, 2022
The ministry called on the public not to promote or be misled by rumours and to take information from official sources only
"Monkeypox is a viral zoonotic disease that occurs primarily in tropical rainforest areas of Central and West Africa and is occasionally exported to other regions," WAM wrote. The disease is transmitted to humans through close contact with an infected person or animal, or with material contaminated with the virus. It can be transmitted by close contact with lesions, body fluids, respiratory droplets and contaminated materials such as bedding. The disease is rare and usually mild but it can potentially cause severe illness.
The incubation period of monkeypox is usually from 7 to 14 days but can extend to 21 days. The infection of a certain person begins with a skin eruption, which usually appears 3 days after suffering from fever. Monkeypox typically presents clinically with fever, rash and swollen lymph nodes and may lead to a range of medical complications.
The ministry is currently studying and evaluating the seriousness of the disease locally. Medical facilities across the country are requested to report any suspected case to the competent health authorities.
We have put in place precise mechanisms for diagnosing suspected patients. The technical advisory team for pandemic control has also prepared a comprehensive guide for surveillance, early detection of the disease, management of clinically infected patients and precautionary measures,
the minister said.