Announcements
Zac Efron And Jessica Alba Spotted Filming In Bur Dubai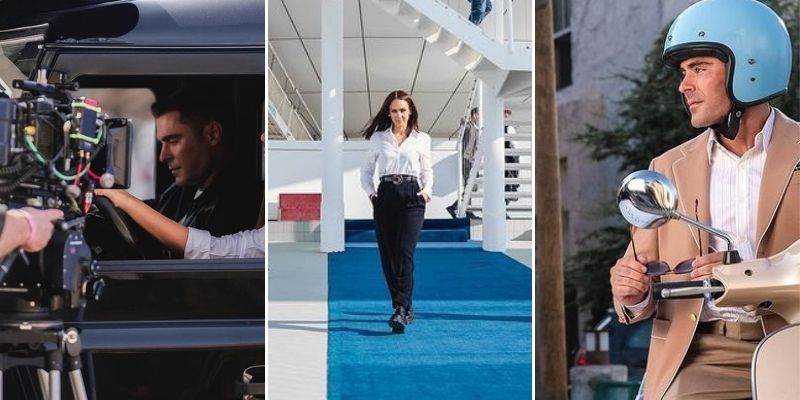 Zac Efron And Jessica Alba Spotted Filming In Bur Dubai 
And my first question is… How do they look so totally unbothered by the humidity!?
Zac Efron and Jessica Alba are Hollywood supremos and they both just shared snaps to the gram and it looks like they've been filming here.
Zac Efron of High School Musical and the remake of Baywatch fame was first to drop the news with a slick pic that shows him suited and booted on a Vespa in Al Fahidi
View this post on Instagram
Ticking off heaps of Dubai stereotypes, they pair were in Bur Dubai and driving a G Wagon when the footage was snapped
View this post on Instagram
Bringing some bonafide glamour to the teasers, Jessica Alba shared one snap of her stepping off a chopper and onto a blue carpet
The American actress who's known for her performance in Dark Angel is now equally recognized for her entrepreneurship and general boss lady endeavors. Her start-up, The Honest Company has unicorn status, the business which promotes safe and eco-friendly products hit an over $1 billion market value this year.
View this post on Instagram
Read next: It's Official: The Top 10 Throwback Bollywood Movies That Were Shot Here In The UAE
It's no surprise that the UAE is Bollywood's favorite overseas destinations for shoots and backdrops.
Filmmakers are dying to shoot in the UAE now more than ever before thanks to the rise of Burj Khalifa and other such FAB skyscrapers that simply light up the silver screen with glamour as well as tradition!
You would be surprised to know that some of your favorite movies were shot here in Dubai. Yallah let's take a look.