Community
AboFlah's Live Stream Is Generating Buzz And Over USD600,000 In Donations In 2 Days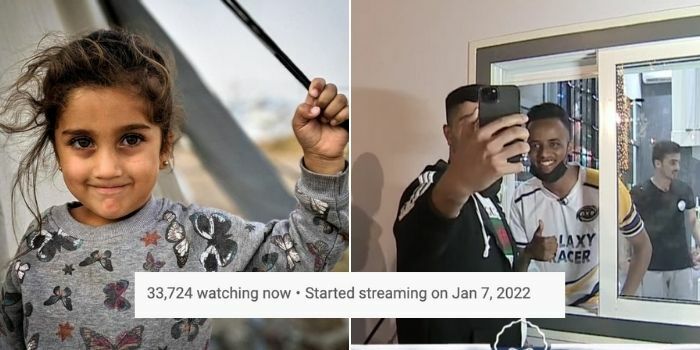 On January 7, 2022, YouTuber AboFlah started his live stream from the glass booth that faces The Dubai Mall. It's all part of the Warm Winter campaign that aims to raise USD10 million, launched by the UAE with the help of the UNHCR, Mohammed Bin Rashid Al Maktoum Global Initiatives and the influencer.
The biggest YouTuber in the region, with over 23 million subscribers on YouTube and 6.3 million on Instagram, is doing one IMPECCABLE job at raising the funds!
It's only been 2 days and so far over USD640,000 in donations have been raised!
The Warm Winter campaign is created to help those in the region, who are experiencing a harsh winter, have the essential items that can help them live through it
The live stream shows the live donations that are making it through, the top donors, the donations made in USD (and counting), the number of families that this will help (and counting), and the number of donors (and counting).
Donors are coming up to the glass booth to donate and take pictures with the YouTuber and of course, thousands are donating online! The comments are flooding the live stream so it's definitely (and hopefully) the campaign will be a massive success and help so many families in need.
You could donate as little as AED20 and or as much as AED450 via the link here or by bank transfer!
Currently, at 7pm on Sunday, January 9, 2022, over USD645,000 have been raised, which is helping over 5200 families but the numbers are shifting VERY FAST!