Community
Cristiano Ronaldo's Wax Figure At Madame Tussauds Dubai Is Wearing The Wrong Jersey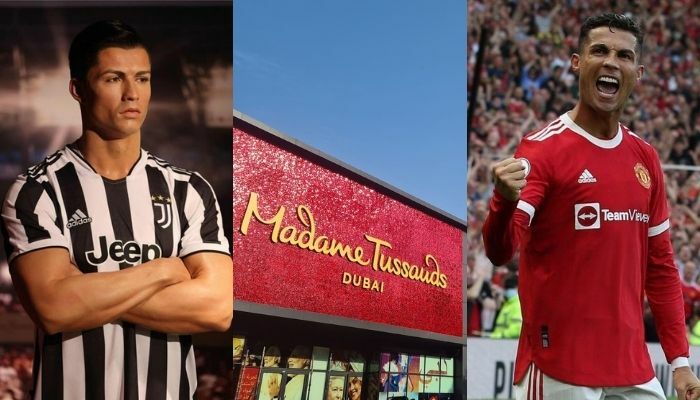 Cristiano Ronaldo's awkward fate with statues hits again as his wax figure at Madame Tussauds Dubai is revealed wearing the wrong jersey. At the wax museum he is wearing the black and white stripes Juventus jersey, when he is now playing for Manchester United. He announced on August 31 that he rejoined Manchester United.
The infamous wax museum just opened a short few days ago at Blue Waters Island.
Awkward – Cristiano Ronaldo get's another statue that's not exactly accurate, wearing the wrong jersey
Images via @TimelineCR7 and @man4_cricket on Twitter
📸| Wax statue of Cristiano Ronaldo at the famous Madame Tussauds Museum in Dubai. pic.twitter.com/8oShZ5sDi7

— The CR7 Timeline. (@TimelineCR7) October 19, 2021
Madame Tussauds Dubai made a statement on the feature:
With the ever-changing, fast world of sports where players regularly move teams, fans of Cristiano Ronaldo will be excited to hear that his wax figure is being updated with his new Manchester United jersey very soon. The Portuguese star had his figure sitting back in 2009 while he was at Real Madrid and following his move to Juventus, the Madame Tussauds team updated his jersey.
For more than 200 years, Madame Tussauds has worked with over 250 celebrities, notable sports figures and world leaders across the globe. Each figure at the attraction has been captured in a moment of time and resembles an iconic part in their history. The team of expert sculptors work very closely with the talent, every step of the way, to make sure the figure looks incredibly lifelike.
Madame Tussauds looks forward to welcoming all of Cristiano Ronaldo's fans to the attraction and to get up close and personal with him when his new kit arrives.
View this post on Instagram
Apart from football superstar Cristiano Ronaldo, you could also see cricket players' wax figure of Sachin Tendulkar and Virat Kohli
Madame Tussauds Dubai has 7 themes rooms! You can step into a Bollywood movie and meet Shahrukh Khan, or take a selfie with Kylie Jenner, or pose with supermodel Cara Delevingne. Meet and greet 60 iconic wax figures including 16 Middle East celebs.
Cricket fans, hold onto your rackets and stand still next to Sachin Tendulkar and Virat Kohli!
So far we know that Balqees, Mohammed Assaf, and Kris Fade have got their wax figures done but which other Middle East celebs are there? You'll have to buy tickets and find out.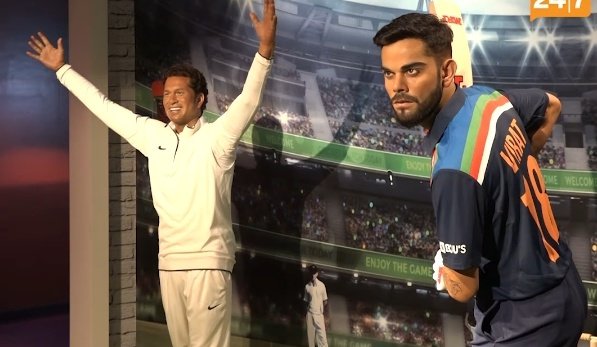 Listen To The Lovin Dubai Show: UAE COVID Cases Dip Below 100 For The First Time