Community
Dubai Residents Are Worried About The Viral Disease Distemper That Threatens Dogs' Health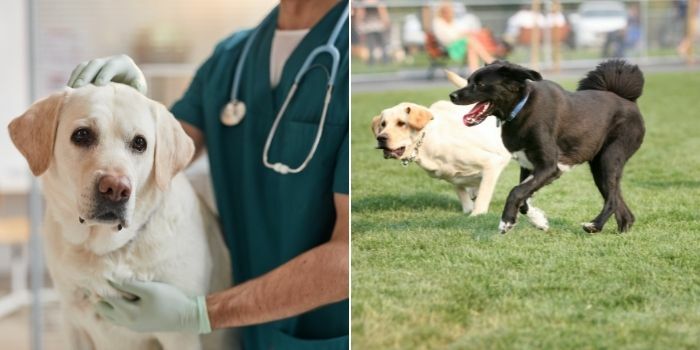 Countless articles and reports have been circulating the internet about a viral disease that threatens the health of dogs. Unfortunately, many reported that the disease canine distemper affected dogs in Dubai already.
What's canine distemper?
It's a highly contagious viral disease that infects dogs and affects their respiratory, gastrointestinal and central nervous systems. It's not transmissible to humans and it has no cure as of yet. According to Modernvet DXB, the mortality rate is extremely high, about 80%.
Dubai residents are urged to test their dog's immunity to the virus and get proper vaccinations
There is a severe canine distemper outbreak in unvaccinated dogs in Dubai, and our Vet is here to determine your dog's vaccination status. #distemper #dubai #dogs pic.twitter.com/Cg5eDM1lus

— Modernvet DXB (@ModernvetDXB) May 19, 2022
Vet Care Dubai reshared an article about the disease and stated "veterinary surgeons in the UAE are urging dog owners to have their pets vaccinated and not to socialize with other animals after reported outbreaks of the deadly canine disease distemper."
According to The National, there have been a number of distemper cases reported in Dubai Hills.
What are the symptoms you should look out for?
Symptoms include watery/pus-like eye discharge, fever, nasal discharge, coughing, lethargy, reduced appetite, vomiting, tremors, problems with walking or balancing, and seizures.
What should dog owners in Dubai do?
Get your dog checked at the vet. Make sure your dog has all its vaccinations and they're up to date. When walking your dog, avoid direct contact with other dogs.