Community
Dubai's Ruler Visits The Stunning Museum Of The Future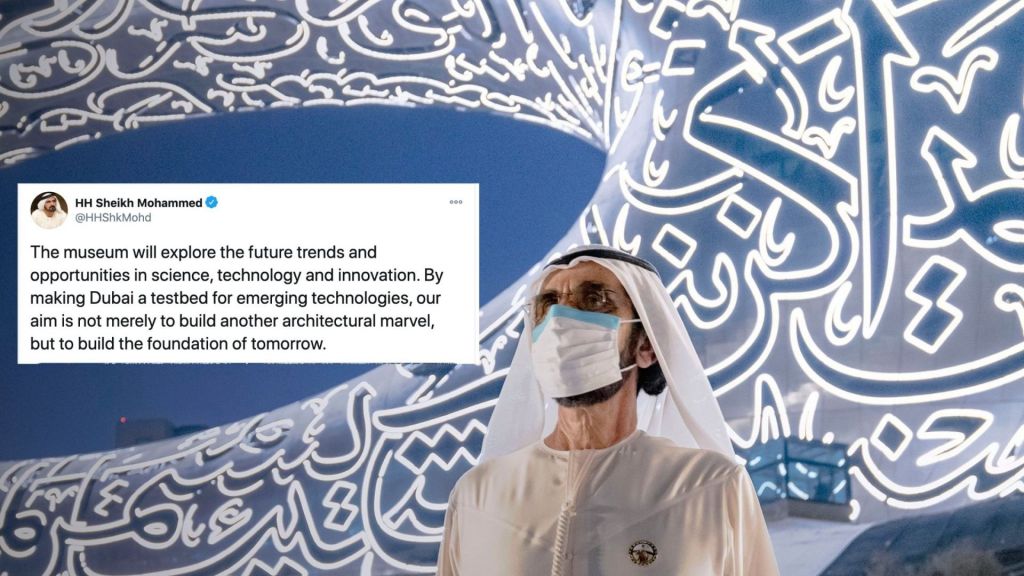 If you've been passing in Sheikh Zayed road the last couple of days, you've surely have seen that some parts of The Museum of The Future have been lit!
Yesterday, His Highness Sheikh Mohammed bin Rashid Al Maktoum visited the museum and reviewed the installation of the final piece of the Museum of the Future, along with Sheikh Hamdan bin Mohammed Al Maktoum and Sheikh Maktoum bin Mohammed Al Maktoum, to mark another outstanding achievement to the city of Dubai.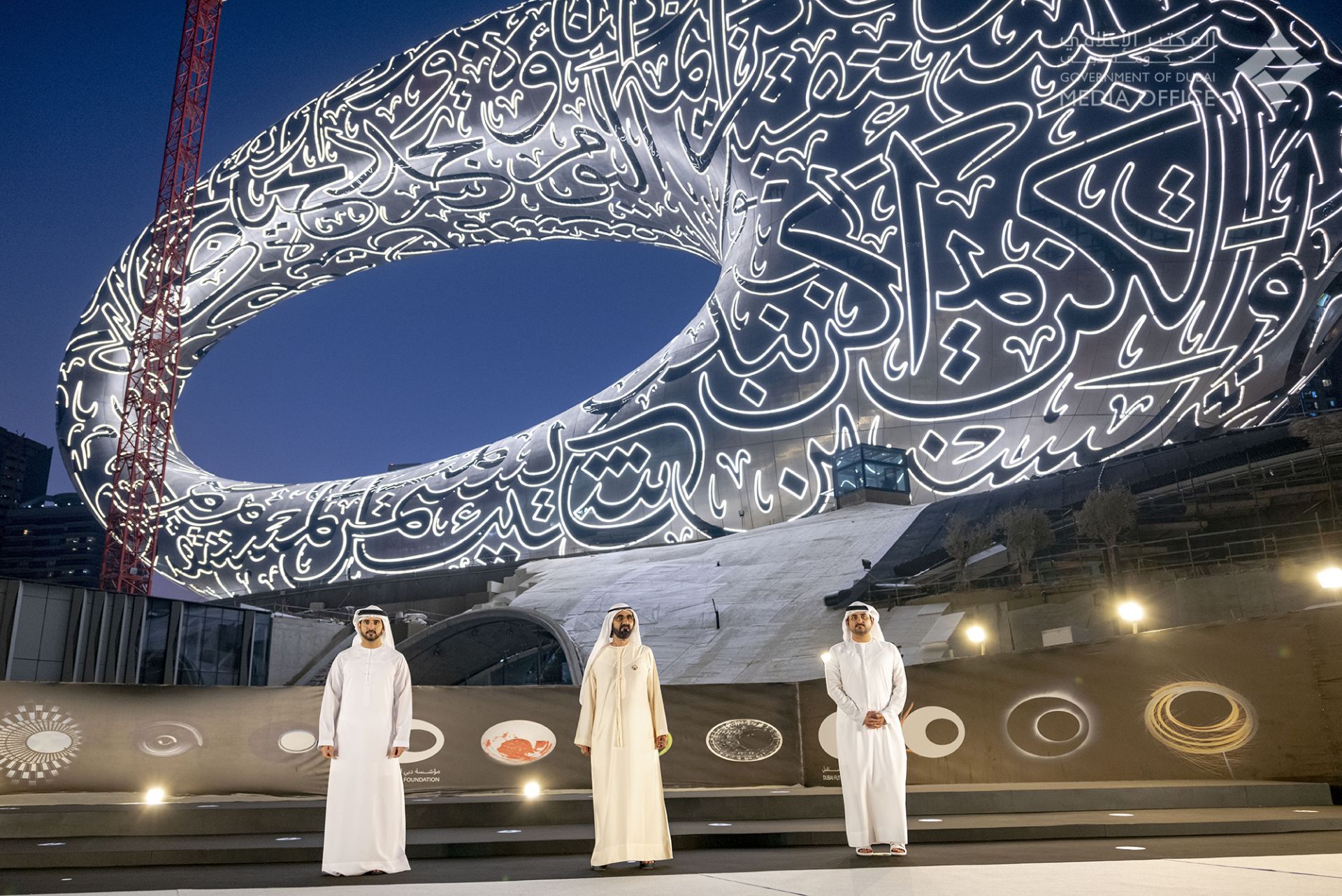 HH wants to inspire mankind to build a better future
During his visit His Highness said in a statement:
Our goal is not to merely build engineering icons. Rather, it is to inspire mankind to build a better future. Dubai continues to build and the UAE continues on its path of achievements. Progress favors those who know what they want.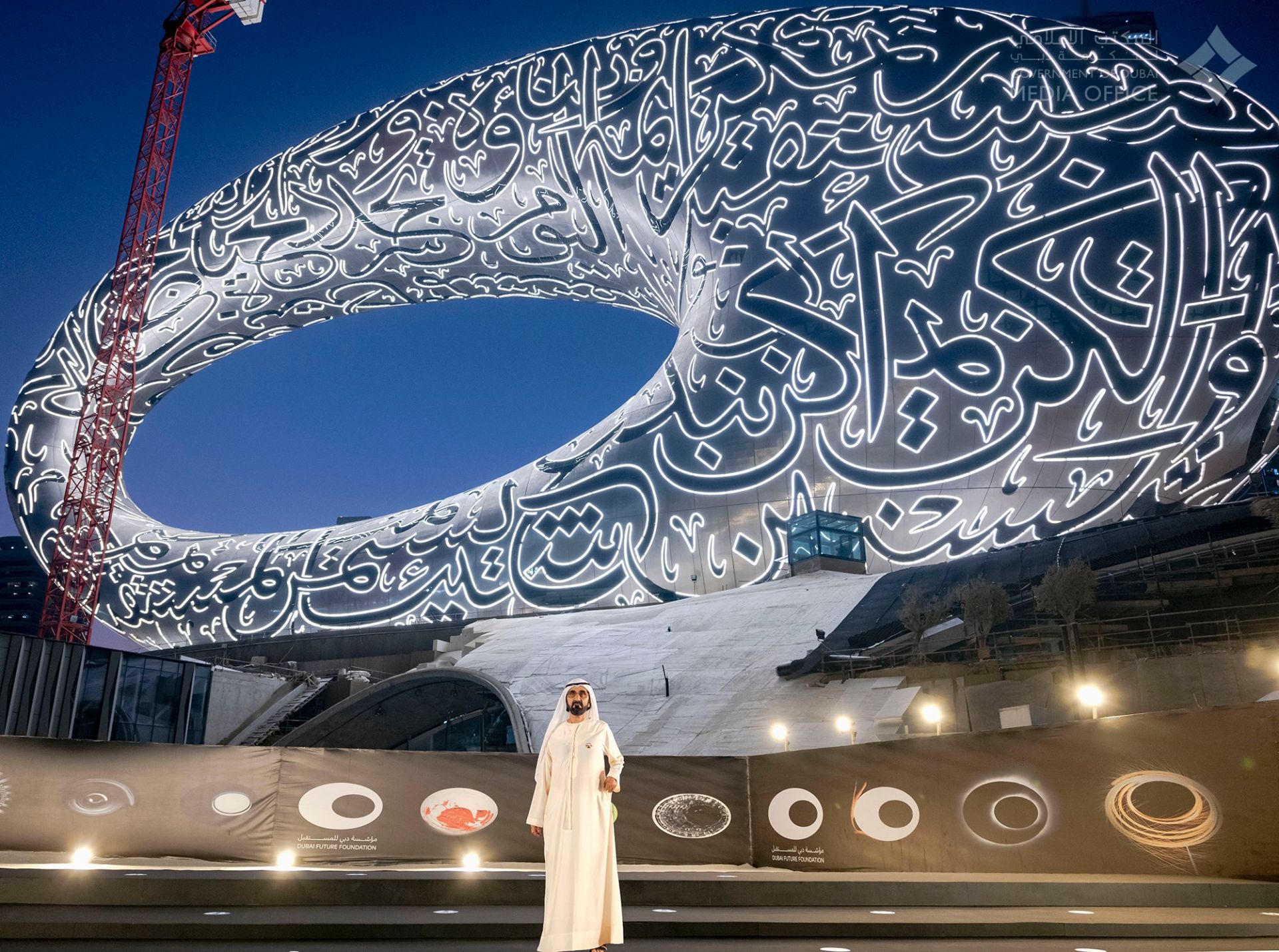 His Highness continues:
With the addition of the Museum of the Future alongside Emirates Towers and the Dubai International Financial Centre, this area will be the most innovative and influential region in the future industry and driving sustainability and development.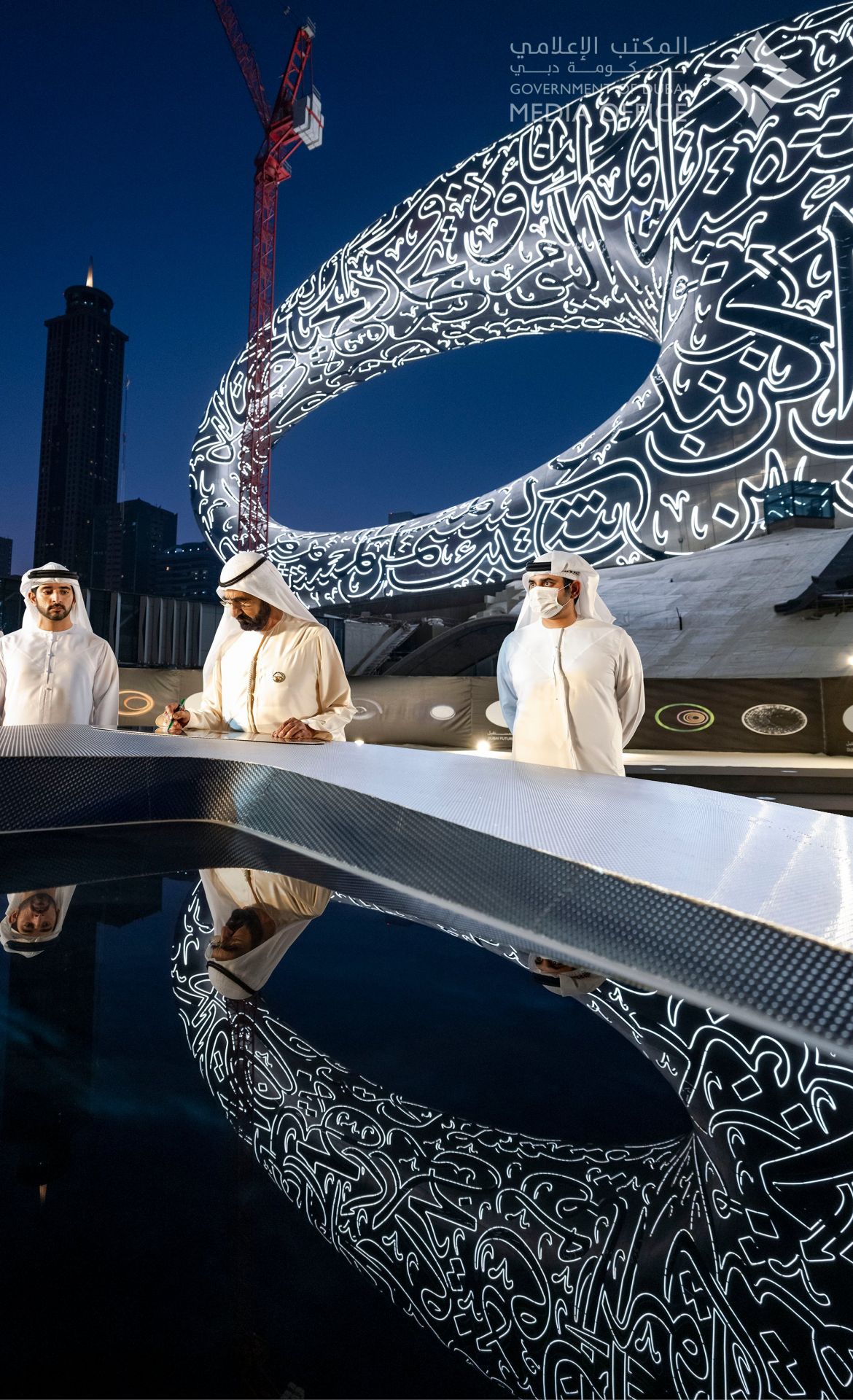 Sheikh Mohammed inspecting the final stages of The Museum of the Future
I reviewed the installation of the final piece of the Museum of the Future, one of the most iconic landmarks in the world.Covering an area of 30,000 sq.m, the 7-storey column-less marvel stands at 77m high, with 1,024 Arabic Calligraphy panels on the façade manufactured by robots pic.twitter.com/cTBc8wous7

— HH Sheikh Mohammed (@HHShkMohd) October 3, 2020
Building the foundation of tomorrow
The museum will explore the future trends and opportunities in science, technology and innovation. By making Dubai a testbed for emerging technologies, our aim is not merely to build another architectural marvel, but to build the foundation of tomorrow. pic.twitter.com/SHju2b1kow

— HH Sheikh Mohammed (@HHShkMohd) October 3, 2020