Community
GEMS Students Aged 12 To 15 Are Encouraged To Take The Vaccine Within The Schools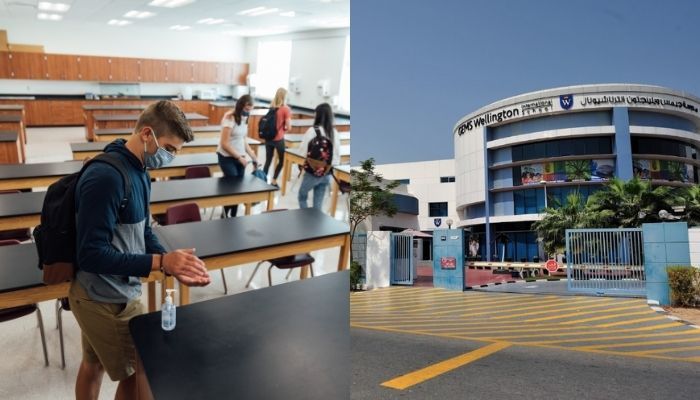 GEMS Students Aged 12 To 15 Are Encouraged To Take The Vaccine Within The Schools
The 4 vaccines that are available in the UAE are given to those who are eligible. That being said, more than 73.88% of the population of the UAE who are eligible for the vaccine and above the age of 16, received both doses.
Those who are younger than the age of 16 were not eligible for any vaccine until recently.
Also Read: Here Are The Benefits For Vaccinated People In Dubai
The Ministry of Health and Prevention have announced that the Pfizer BioNTech vaccine can be administered to those aged 12 to 15
GEMS schools in the UAE have announced that they are offering the vaccine to their students who are from the ages of 12 to 15
The National Emergency Crisis and Disaster Management Authority (NCEMA) have shared the details from yesterday's COVID media briefing.
Despite the low number of positive cases among children, vaccination is very important due to the return of students to schools next year. Our message to parents is to trust that vaccination will help all of us feel safe & maintain the health & safety of our children.
NCEMA shared on Twitter.
GEMS schools have made it their mission to ensure that their students are safe from COVID-19 by offering in-school vaccinations. They stated that students can schedule an appointment with their GEMS school to receive the jab starting today.
NCEMA further stated that "child vaccination is a fundamental issue, as it will relieve the burden on parents whose children are still pursuing remote learning. Therefore, we call upon parents to take the initiative to vaccinate their children, in order to ensure their health and safety."
Listen To The Lovin Daily: Dubai Police Are Searching For A Wild Animal In The Springs After Possible Sighting