Community
Watch: These Little Kiddos Celebrated The No-More-Mask Rule In The CUTEST Way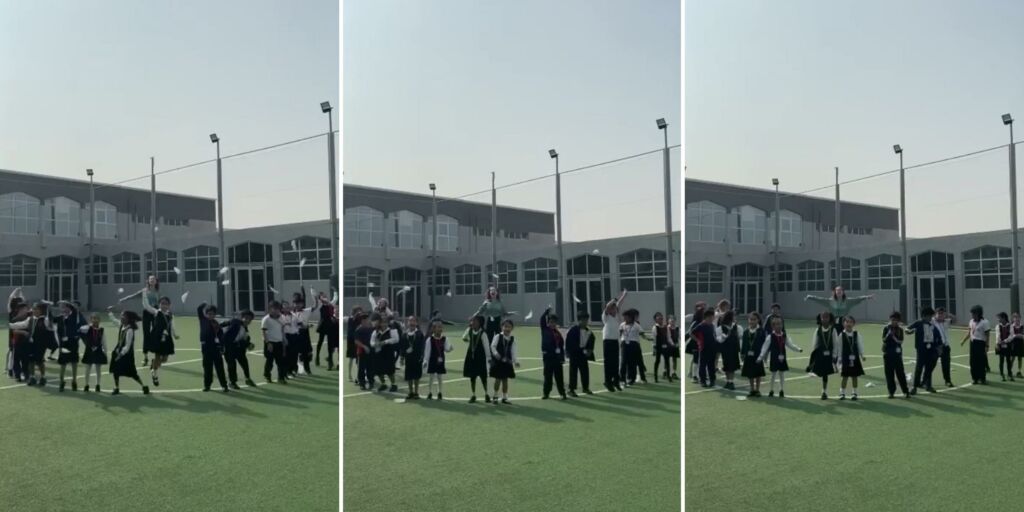 The No-More-Mask rule feels like a solid victory against COVID which everyone has been eagerly waiting for since the beginning of the horrific pandemic nightmare
Although it is a given that COVID is not yet over, we know and hope that the worst has passed. Of course, when one gets good news, it's a must to celebrate!!
COVID be not proud; COVID thou shalt die!
The third-grade cuties of PACE Modern British School alongside their teacher, celebrated the end of the mask mandate by tossing their masks into the air screaming, "NO MORE MASKS!"
The students tossed their masks as if it were a mortarboard, freeing themselves of something after a long wait.
Ahhh the UTTER freedom; can you feel the relief?
Go Class 3A!!! We feel the same!
Read more: Westlife Invited A Cancer Patient On Stage Because It Was On Her Checklist To See Them