Community
Man City & Brazil Goal Keeper Ederson Is Doing Dubai Right This Summer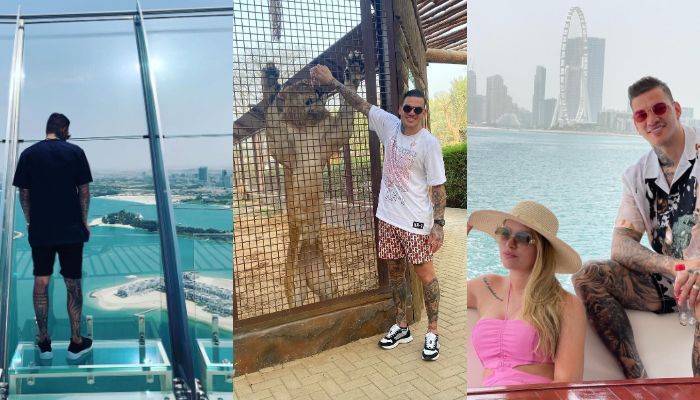 We know you know who Ederson Santana de Moraes is, particularly if you'r a football fan, but we'll still lay out the deets. Ederson is a Brazilian professional footballer who stands goalie for the Premier League club Manchester city and the Brazil national team. He's a pretty big deal.
We keep an eye out for peeps like him when they come to visit the city and of course when Ederson did, we took notice.
Ederson Moraes is spending his summer right in Dubai
View this post on Instagram
Ederson and Lais Moraes have been strutting out the IT places in Dubai
The goal keeper first posted about being in Dubai a mere 3 days ago and he hasn't been holding back the pics! He's been to The View at The Palm which is a stunning observation deck and also took some snapshots with his wife at Dubai Gold Souk. The couple wore Arabic and traditional clothing while at the Gold Souk, strutting a white kandura and red dishdash, while Lais opted for a head and neck scarf.
The couple also shared some snapshots whilst on a yacht trip overlooking Dubai Marina. He captioned the photos saying:
relaxing, not caring what others think 🙌🏻👍🏻 #godisgood#dubai
Words to live by for sure!!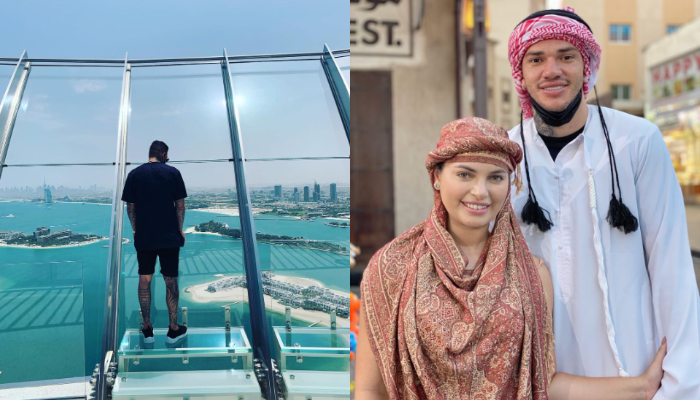 Goal keeper Ederson also spent an afternoon with businessman Saif Bel Hasa at his exotic animals-filled home
Saif Bel Hasa invited Ederson over for a typical Dubai afternoon, feeding bears, lions, and monkeys – just Dubai things. Ederson then had a sit down at the dining table with Bel Hasa, sharing some leaves with the giraffe. Also just Dubai things. It's safe to say Ederson is living the typical Dubai life after playing in the Copa América.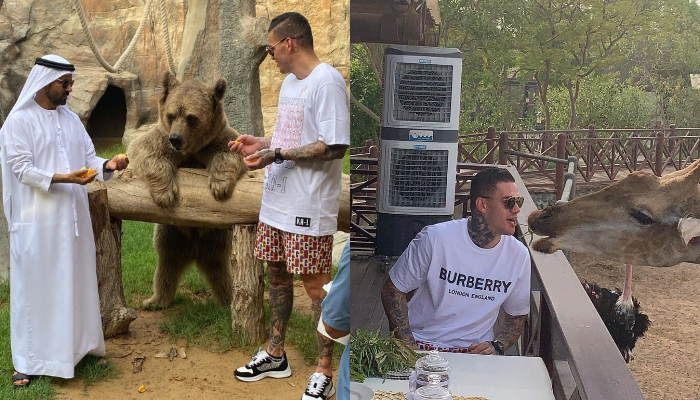 Speaking of Copa América, Arturo Vidal is also having a little holiday in Dubai
Arturo Erasmo Vidal Pardo is a Chilean professional footballer who plays as a midfielder for Serie A club Inter Milan and the Chile national team. He is currently in Dubai, having a much needed vacay.
The footballer shared a picture on his Instagram, chilling in the private pool of FIVE JVC. Vidal was also riding the waves on a jet ski in The Palm and dining at CZN Burak. It's football season and the stars are here in Dubai!
View this post on Instagram
Listen To The Lovin Daily: An Emirati Leads The UAE At The Tokyo Olympics Opening Ceremony