Community
Rush Hour Star Chris Tucker Was A Guest Of Honour At The Alkebulan Dining Hall At Expo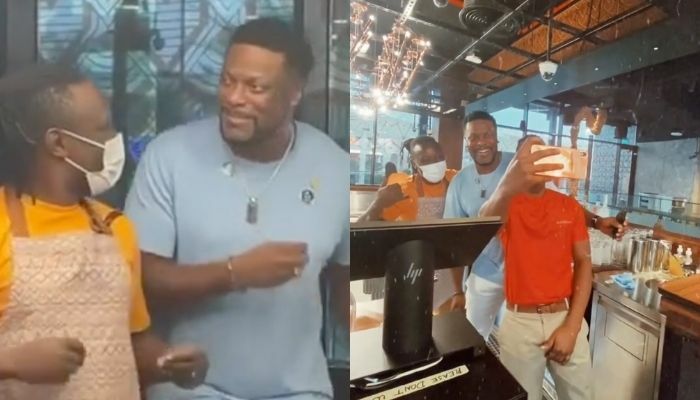 American comedian and actor Chris Tucker hasn't been on the big screen in quite a while but he's been spotted at Expo 2020 Dubai just yesterday!
The Rush Hour star was the guest of honour at the Alkebulan Dining Hall over at Expo 2020.
Chris Tucker, Anthony Anderson, Malik Yoda, Cedric Antonio, and Yvonne Orji were all present at the FAB Alkebulan Dining Hall
What a headline of guests!
The Alkebulan is the world's first African dining hall, home to music, art, and food at Expo
This place is basically a vibrant explosion of the rich and diverse culture consumed through food, music, and design. It's named Alkebulan which translated to 'Mother of Mankind' or 'Garden of Eden' and it's curated by world-renowned chef Alexander Smalls
So of course since it's such a lively place full of music and art, Chris Tucker got up and danced around the hall and took pictures with fans! Wish we were all there!
Tucker had such an infectious positive attitude, encouraging everybody to feel the music and have a blast.
Listen To The Lovin Dubai Show: Get The Boost! UAE Encourages Boosters As Concern Over 'Alarming' Variant Grows