Community
Sheikh Hamdan Announced The Top Performing Government Entities In Customer And Employee Happiness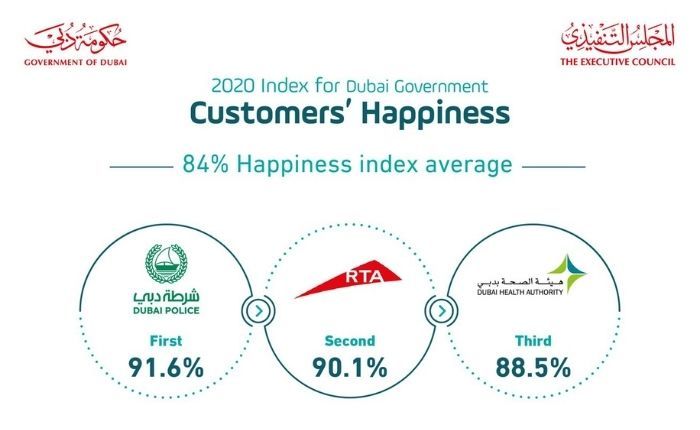 The Crown Prince of Dubai, Sheikh Hamdan bin Mohammed bin Rashid Al Maktoum announced the happiness indicators for customers and employees of Dubai government entities
Sheikh Hamdan took to Twitter to share the results. The customer happiness index average is 84% while the employee happiness index average is 89% for government of Dubai.
The top 3 in customer happiness are Dubai Police, RTA and DHA
Sheikh Hamdan also congratulated the top 3 government entities in the two categories. Ranking number 1 in customer happiness (91.6%) and second in employee happiness (96.68%) is Dubai Police. Following that in customer happiness is Roads and Transport Authority (RTA) with 90.1% and the Dubai Health Authority (DHA) in the third spot with 88.5%
Dubai Statistics Center came in first with 94.44% for employee happiness. Dubai Police took the second spot and Dubai Public Prosectution secured third place with 95.86%
The happiness of the customer & employee is never absent from the mind of @HHShkMohd
Sheikh Hamdan concluded in his tweets.
Listen To The Lovin Daily: A Dubai Housekeeper Reportedly Stole AED1Million From Her Employer
Download The Lovin Dubai app for free RIGHT HERE (App Store) (Play Store) to get the latest trending stories to your phone.