Community
Weather Update: Dubai Residents Are Now Using The High Weather Temperatures To Heat Their Food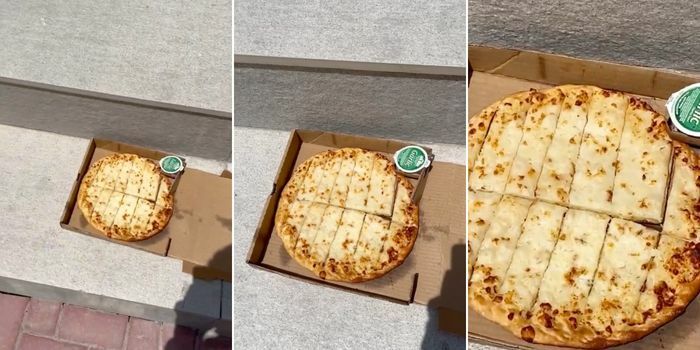 Around the world, several humble eggs have been cracked on the roads in attempts to gauge the weather.
But habibi…come to Dubai, where we use temperatures of nearly 50 degrees to heat up entire pizzas!
*mic drop*
A resident spotted the garlic bread pie being heated in Business Bay
Dubai can get really hot in the afternoons, and if you're looking for a warm lunch while still saving on precious energy- there might just be a solution for you.
Heat it on the sidewalk, of course. Count on Dubai residents to put a positive spin on everything, even the scorching heat- amirite?
View this post on Instagram
CAUTION: The above has been done as a joke, please avoid such stunts to prevent food poisoning and hygiene.