Coronavirus
UAE: The World's Most Vaccinated Nation Just Approved The Moderna Vaccine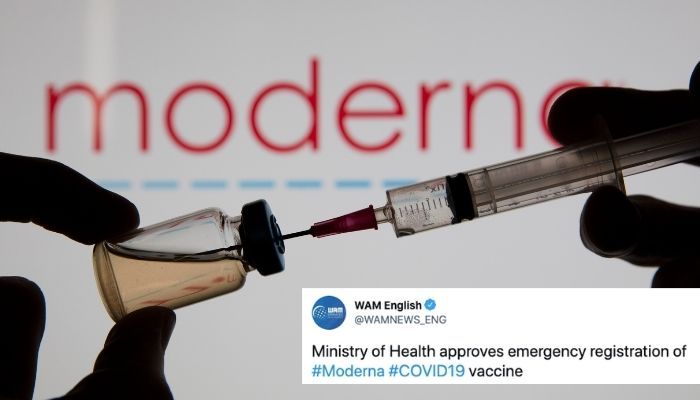 The UAE health care community has added a new vaccine for emergency use only. The vaccine is made by the UA biotech firm Moderna. The UAE Ministry of Health and Prevention approved the emergency-use of Moderna vaccine on Sunday July 4.
This will further accelerate the vaccination drive in the country.
Also Read: Pregnant Women Are Now Eligible For The COVID-19 Vaccine In Dubai
The Moderna vaccine is the fifth approved vaccine in the UAE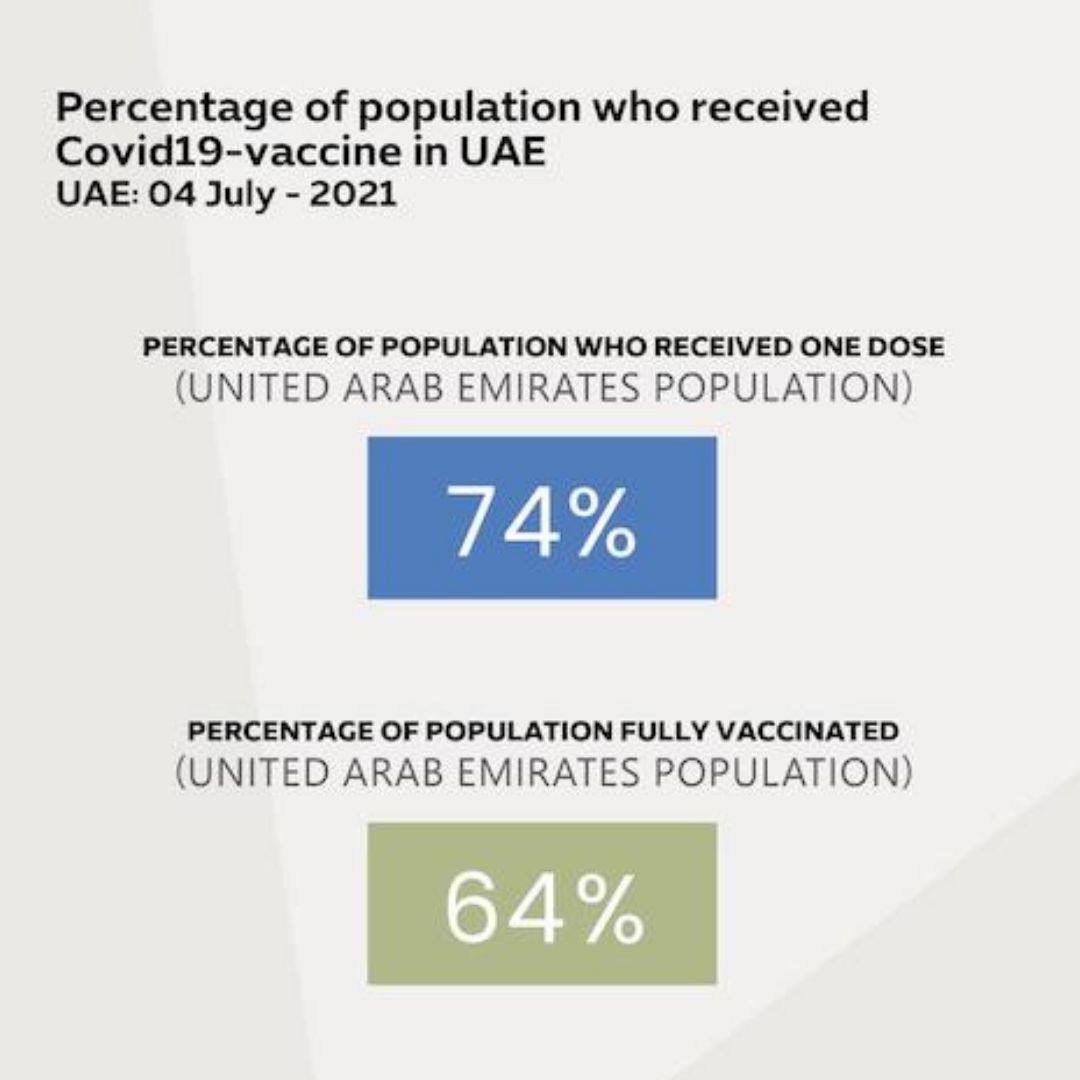 The Moderna vaccine is similar to Pfizer as they are both MRNA vaccines and are 94% effective
So far, there are 5 approved vaccines in the UAE; Sinopharm, Pfizer, Oxford AstraZeneca, Sputnik V and Moderna.
The decision to introduce Moderna came after the vaccine brand had completed the mandatory clinical and assessment trials, Dr Amin Hussein Al Amiri, Assistant Undersecretary of the Health Regulatory Sector at the UAE Health Ministry, said.
This vaccine is also administered in 2 doses with a gap of 28. The gap can vary from a minimum of 2 weeks to a maximum of 4 months, in case there is a shortage.
Moderna and Pfizer are similar in nature, both MRNA vaccines. AstraZeneca uses a double-stranded DNA while Sinopharm uses a deactivated COVID-19 virus. Sputnik V integrates the Sars-COV-2 gene. All vaccines are safe but cause different side-effects.
The UAE  surpassed Seychelles and became the world's most vaccinated nation
According to Bloomberg's COVID-19 vaccine tracker, since the vaccine programme started in December 2020, over 15 million doses of the COVID-19 have been administered.
74% of the UAE population have received at least one dose and 64% are fully vaccinated!
Listen To The Lovin Daily: New UAE Travel Bans Spring Up Over The Weekend