Coronavirus
NCEMA: 'Vaccinations Don't Prevent Infection But Reduce The Symptoms'
The National Emergency Crisis and Disaster Management Authority (NCEMA) held their weekly COVID media briefing today. Dr. Taher Al Ameri, the official spokesperson of NCEMA announced some fantastic news regarding the vaccine.
84.66% of the total eligible population of the UAE received the vaccine. The eligible age group starts at 16 years old. 95.27% of those aged 60 and above are also vaccinated. They represent the priority group who are more likely to develop complications due to the infection.
NCEMA are also reminding the public that "vaccinations does not prevent infection but reduces the symptoms and complications"
Even if you are vaccinated, you must adhere to all the precautionary and preventative measures, such as wearing masks, social distancing, washing hands, and avoiding gatherings
Attending events, activities and exhibitions are limited to vaccinated individuals and participants in the clinical trials. Providing a negative PCR test, not older than 48 hours is mandatory and of course following the precautionary guidelines.
NCEMA state that the UAE established 10 specialised hospitals during the pandemic
Specialized hospitals play a major role in saving lives and maintaining the health and safety of the community. 10 Specialized hospitals were established during the pandemic, with qualified medical teams and more than 1,500 Covid related specialists.
Dr. Al Ameri said.
These specialised hospital have a capacity of approximately 3,800 beds with support services such as labs, radiography and pharmacies.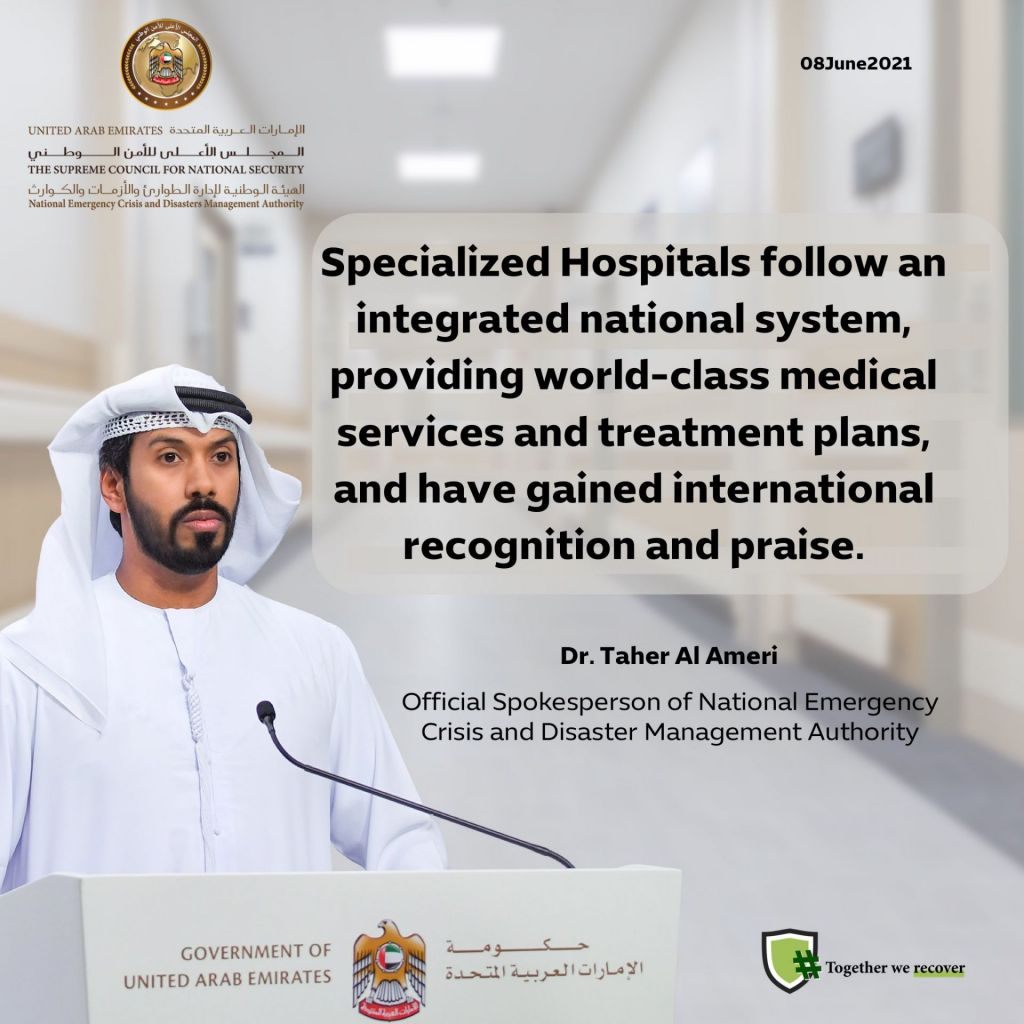 Listen To The Lovin Daily: Man Dancing In The Dubai Metro Arrested!