Coronavirus
There Has Been A 62% Decrease In COVID-19 Positive Cases Since January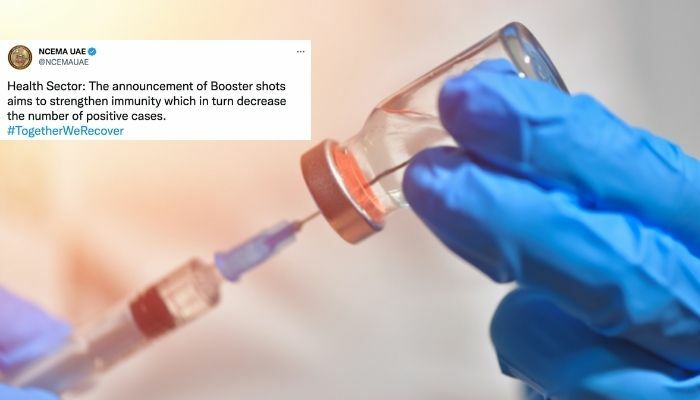 The UAE is going back to normalcy pre-COVID."The Worst Has Passed"- The Ruler of Dubai shares an encouraging COVID update as the UAE sees a significant dip in COVID-19 positive cases in the last number of days. We got the figures and it's impressive!
The UAE has seen a 62% decrease in COVID-19 positive cases in August, compared to January.
Dr. Farida Al Hosani, the UAE health sector's official spokesperson stated that the drop in COVID-19 infection cases indicated the country's success in controlling the spread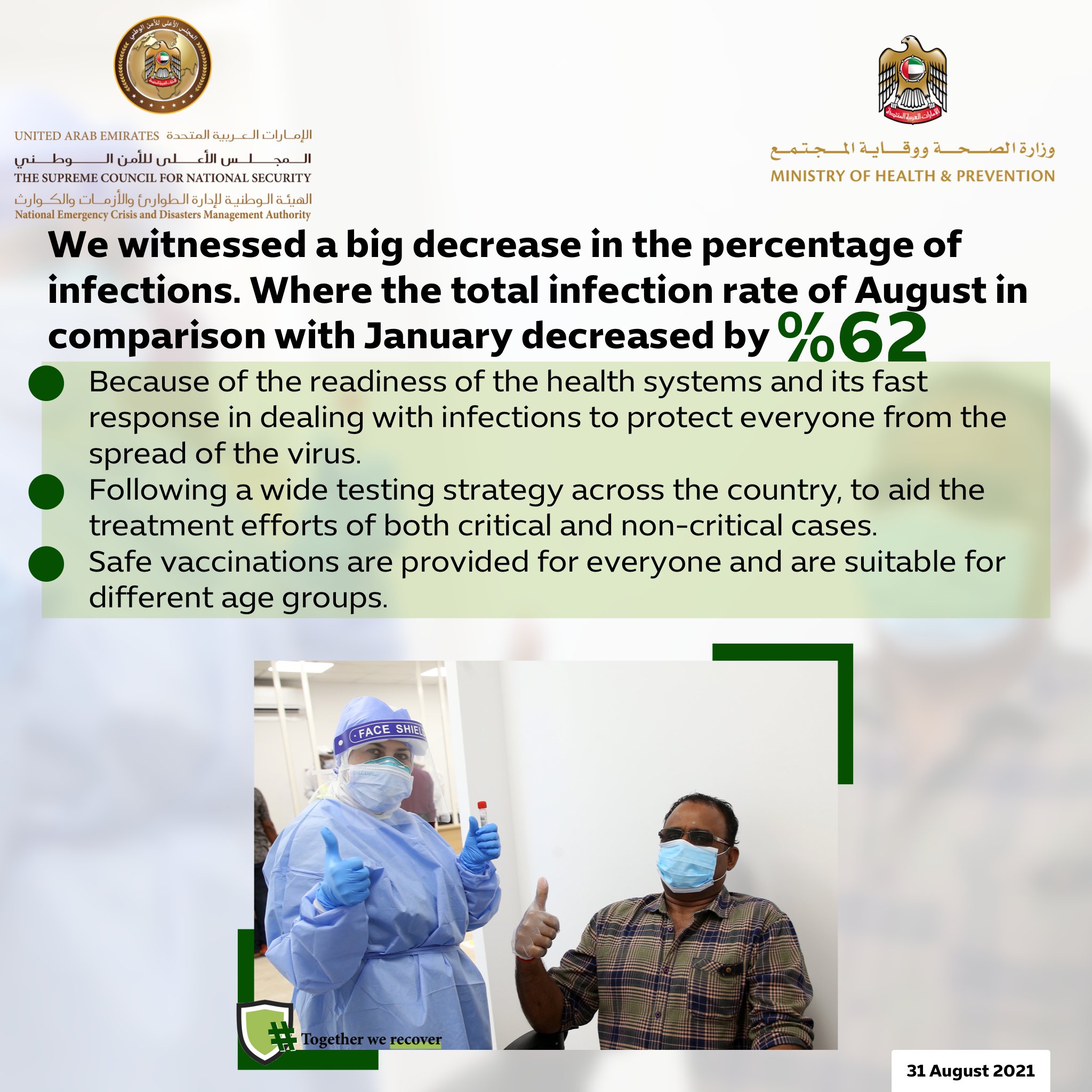 During the latest media briefing, the senior official stated that vaccines and booster shots keep the COVID-19 positive cases low
Booster shots aims to strengthen immunity which in turn decrease the number of positive cases. It is reported that the decrease in infection cases was due to following a wide testing strategy across the country.  PCR test costs have decreased to AED50 to enable people to test regularly and reduce the financial strains.
Dr. Al Hosani is urging parents to get their children vaccinated.
We have returned to our workplaces, our students have returned to classrooms, and the capacity limits of public facilities have increased. This is evidence of our success in approaching the stage of recovery.
Dr. Al Hosani said.
The UAE reported 996 new cases on August 31.
Health Sector: The efforts & initiatives have strengthened the ability & measures taken to ensure safe return to a new normal life. This in turn strengthened the trust of UAE's society in the government & the ability of the concerned entities to control the pandemic.

— NCEMA UAE (@NCEMAUAE) August 31, 2021
Listen To The Lovin Dubai Show: A Puppy Has Been Left Stuck On The Balcony Multiple Times