Coronavirus
Green Posters Will Be Stuck Outside Homes In Abu Dhabi To Track COVID-19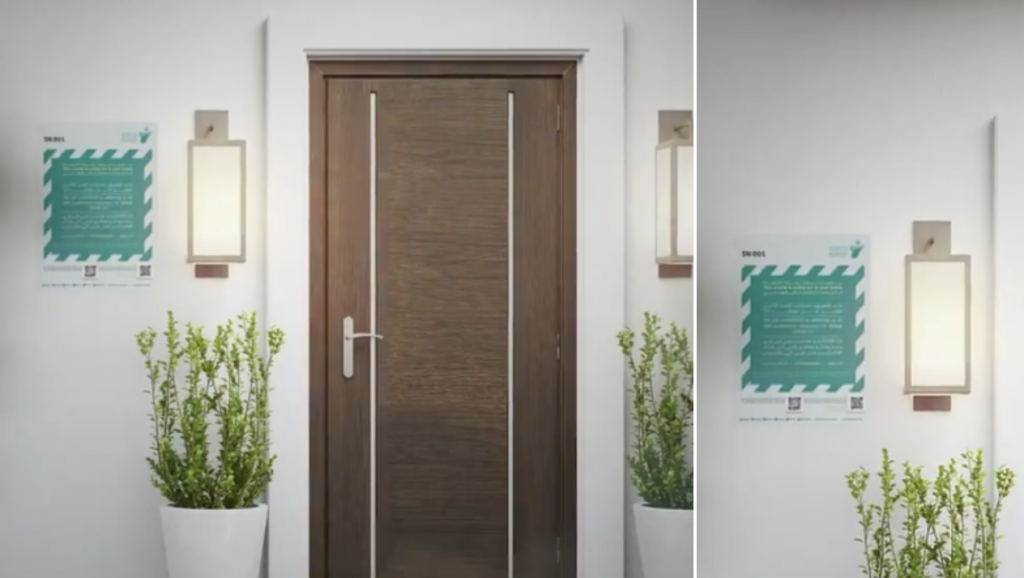 Posters will be stuck outside the homes of people who are self-quarantining in Abu Dhabi.
Abu Dhabi Public Health Centre are putting awareness notices at entrances of homes where people are self-quarantining, as part of efforts to limit the spread of COVID-19 and increase community awareness on physical distancing measures.
A green poster to let people know someone in the home is under quarantine will be added by authorities. This is all part of new safety measures, which includes stricter rules for international travellers wishing to visit the capital which were also announced at the weekend. 
The posters will increase community awareness on
physical distancing measures
Passengers entering Abu Dhabi from any UAE airport must provide a negative COVID test and wear an electronic wristband for 14 days
After day 12, you will need to undergo another PCR test on day 12, if the result is negative you can then remove the wristband on day 14.
"In line with applied precautionary measures to combat the spread of COVID-19, the Abu Dhabi Crisis, Emergency and Disasters Committee outlines quarantine guidelines for international arrivals to Abu Dhabi"