Dubai Fitness Challenge
Here's The BIG Guide To Dubai Fitness Challenge 2020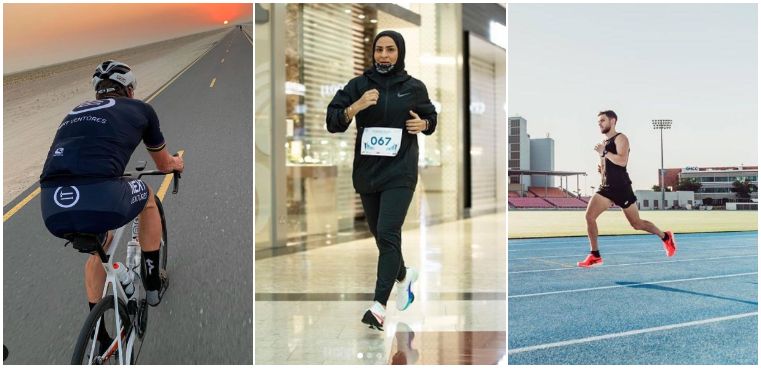 It's back. The motivation you need to get up, get out, and get fit!
For 30 days, Dubai challenges YOU to workout for 30 minutes each day.
Back for its fourth year, last year there were over 1 MILLION participants, and this year we wanna SMASH that!
Not *just* a challenge, Dubai will go further with the motivation, and like previous successful years there will fitness villages set up throughout the city, heaps of FREE workouts and basically everything you need to find your 30!
With a strong focus on safety and hygiene for all activities, this year the events will be a mix of virtual and physical activities, with a focus on small fitness hubs throughout the city to make sure you can hit your 30 each and every day.
Lovin Dubai is a proud media partner of this event!
Mark these down: Here's what's different for Dubai Fitness Challenge 2020
Here's the rundown for everything happening during the challenge. Make sure to check out the website which gives you heaps of ideas to help you find your 30. The big aim this year is to make sure you can easily find your 30 minutes in the safest way possible.
3 dedicated fitness villages (Kite Beach, Al Khanaweej Fitness Village, Dubai Festival City Mall and Fitness Village)
10 fitness hubs
10 sports events happening across the city
The Dubai Run
The city is a gym – unique locations set up throughout the city
7 Fitness App partnerships
Over 4,000 sessions and classes citywide
Dubai Running Tours
200+ Citywide deals and offers
500+ fitness and wellness content available online
17 new workout videos for kids
Dubai Fitness Challenge kicks off this FRIDAY – make your long weekend plans for kicking off you 30/30 now!
Kick start your challenge at Kite Beach, the brand new fitness village is ready and waiting with HEAPS of activities in store.
Get full event deets for the free event here.
Fitness Theatre
Burn Camp
Beach Football Arena
Teen Fit
Kids Camp
Rebounder
Combat Club
Aqua Park
Watershed
Astral Zone
Ladies Pavilion
Freeplay Zone
Beach Volleyball
Game of Throws
Spin Station
Stay tuned for live and scheduled workouts happening