Dubai Fitness Challenge
Track Your Minutes The Right Way And Make The Very Most Of Dubai Fitness Challenge 2020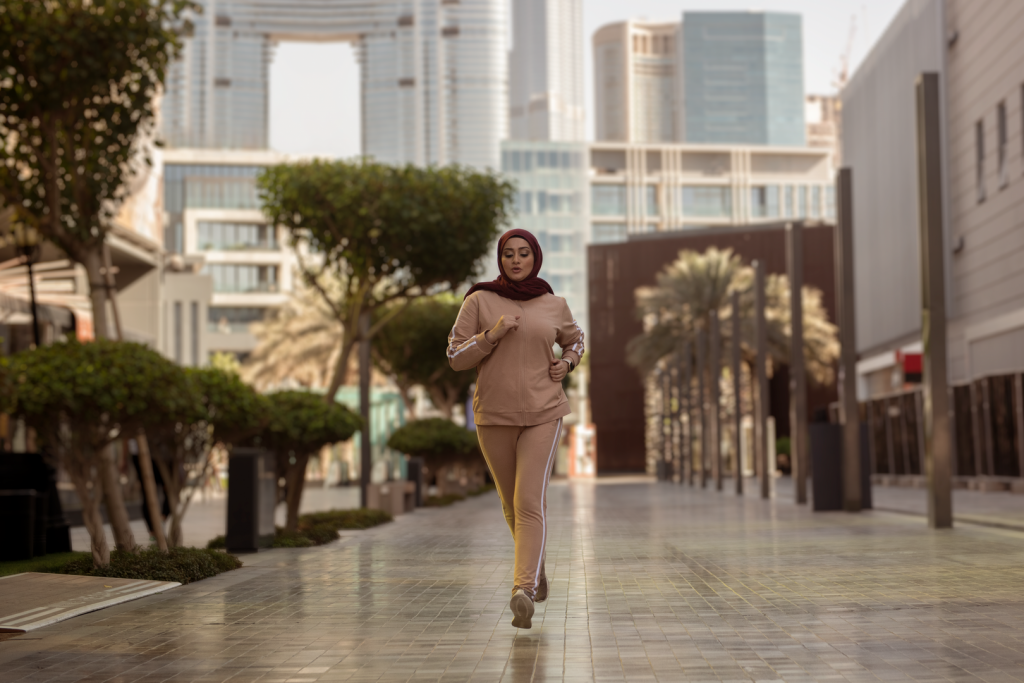 Yes, it's the most wonderful time of the year with perfect weather for outdoor workouts!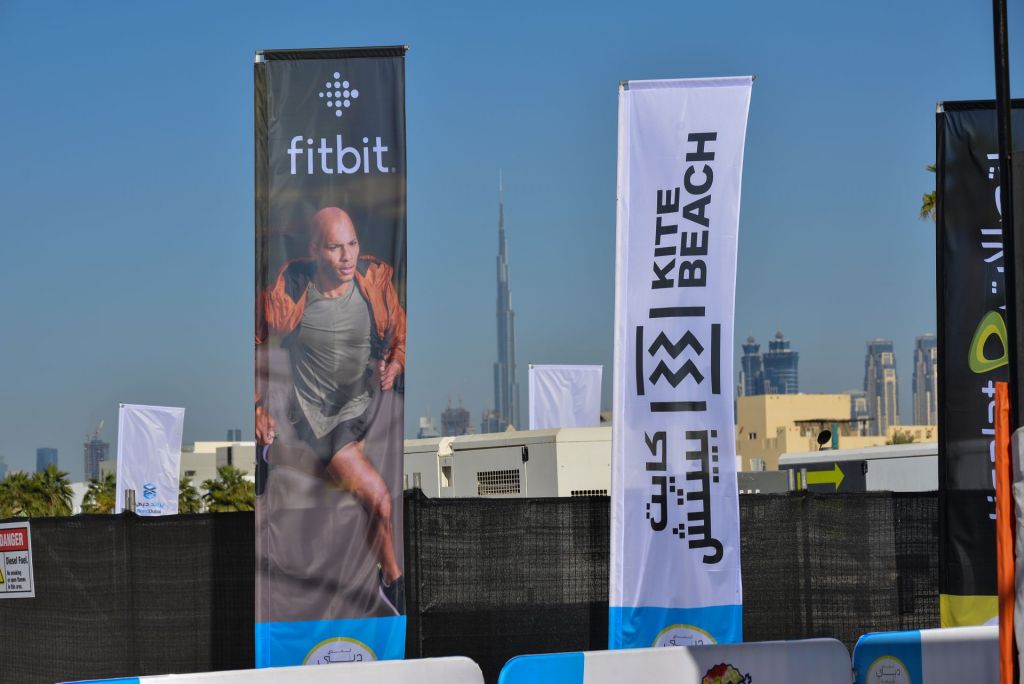 This Dubai Fitness Challenge don't just register and forget!
This year try to make Dubai Fitness Challenge as the starting point to your fitness journey which leads you to live a healthier and a more active life. Last month, Fitbit once again joined Dubai Fitness Challenge 30×30 as their Official Health and Wellness Partner. Now whether you want to work out outdoors or at home, you can track your daily 30 minutes for 30 days and beyond by using the latest Fitbit products and the official DFC 30×30 clock face. Let Fitbit empower you on this journey and beyond to give you a complete picture of your health – by tracking activity, sleep, stress and nutrition, as it all fits together.
Looking for motivation or fun ways to get your daily 30? Head to Kite Beach Fitness Village and check out the new Fitbit Rebounder Zone!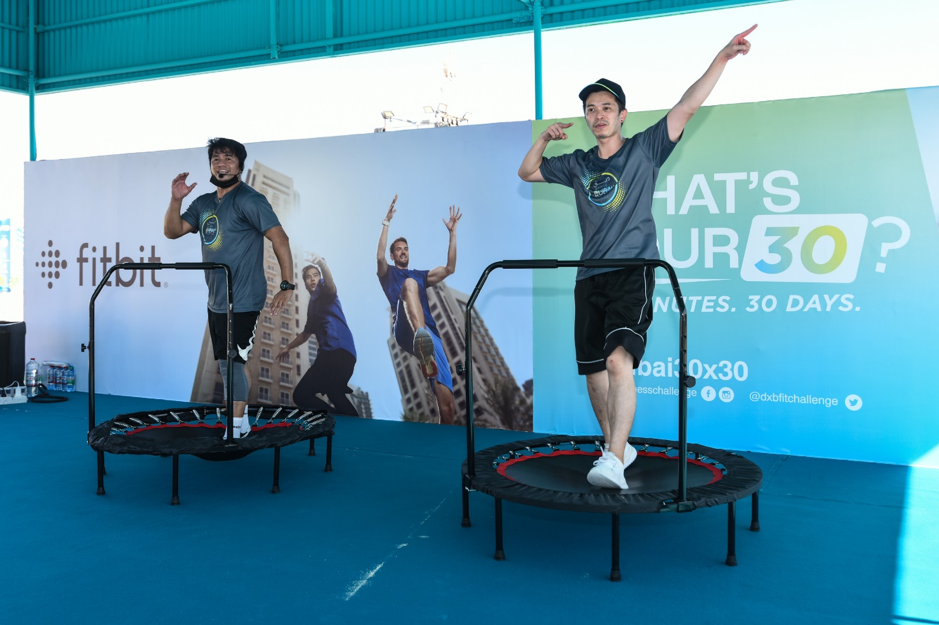 There's no better time than RIGHT NOW to get your 30 mins of daily activity! At Kite Beach Fitness Village – Fitbit Rebounder Zone you can take part in 30 mins outdoor trampoline workout classes in a perfectly socially distanced way. And when you are done with your 30 mins workout you can also take part in a cool Fitbit a 180-degree photo experience to get a complete picture of you plus also have a chance to WIN a Fitbit Charge 4 if you take part in the #Fitbit30x30 competition.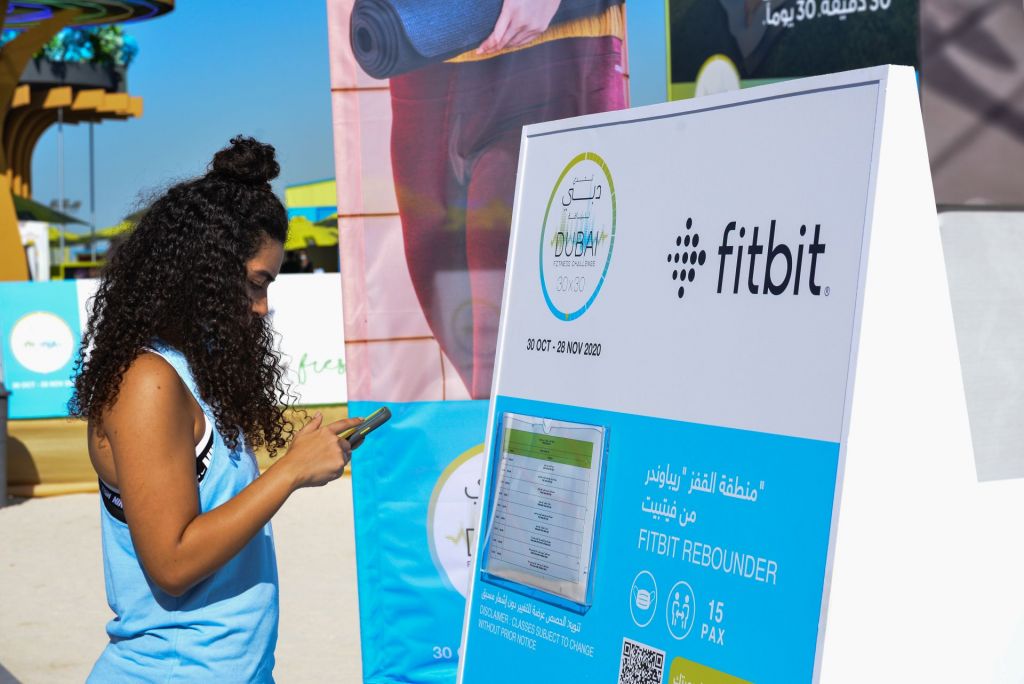 The Kite Beach Fitness Village also has lots of other fun fitness-related activities and is strictly following the Dubai government guidelines, including social distancing guidelines, safety precautions and hygiene and sanitisation requirements. We recommend you to pre-book your session here so that you don't have to wait.
All the activities in this Fitness village will only be there till next Saturday, November 28.
Open times are Sunday -Thursday: 2 pm – 11 pm and Friday – Saturday: 7 am – 11 pm; so head down today and join Dubai Fitness Challenge and Fitbit on this journey!
You may call it a coincidence, but people in the UAE now are paying more attention to their personal health than ever before
In the month where we're trying to get fit, counting steps and staying active, the data from a Fitbit research conducted in the UAE shows we now care even more about our health than we did pre-COVID.
That's right my fitness-loving friends in UAE, more than half of us have developed healthier habits during the pandemic, (it's no surprise health comes out as a number one priority, AMIRITE?!) but unfortunately many of us have also taken on more stress, and 60% of people feel higher stress levels due to COVID-19.
18% of UAE folks who participated in the survey paid some attention to their personal health prior to the COVID-19 pandemic, but NOW 55% of people surveyed say that they are prioritising their personal health now more than ever. That's a pretty big jump!
This research was conducted by surveying over 1,000 people across the UAE during the month of August. Respondents were asked to share their perception of their personal health, stress and lifestyle habits in the wake of COVID-19. This research was analysed alongside anonymous and aggregated Fitbit user data also from the UAE from 24 February to 29 August 2020, that assessed sleep, activity and step data.
"The external research along with Fitbit user data has highlighted that the UAE population is now definitely in a mindset to adapt a healthier lifestyle and are making positive changes when it comes to their personal overall wellbeing. The sudden changes to our daily lives due to COVID-19 has given many people an opportunity to slow down and really take actions around improving one' personal health and wellness" said Prateek Kewalramani, Senior Manager of Middle East & Africa at Fitbit.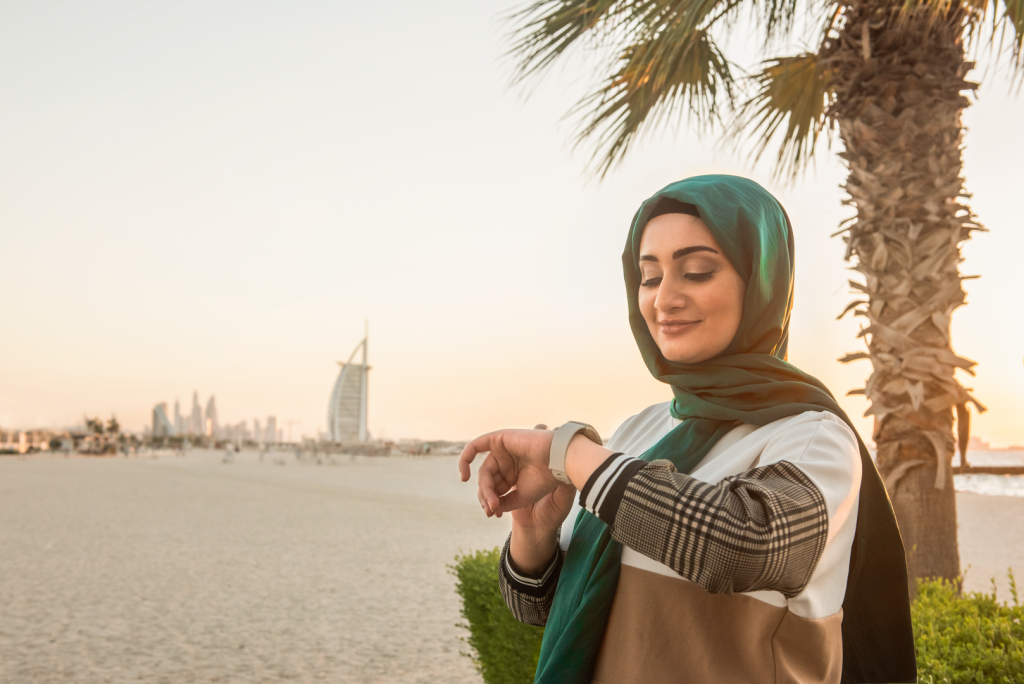 Get empowered with data to reach your goals!
Looking for a fitness companion to help you track your 30×30 and beyond? Well, the family of Fitbit products continues to grow and now includes Fitbit Sense™, the advanced health watch that not only includes the core fitness and smart features but also comes with a world's first electrodermal activity (EDA) sensor on a smartwatch to help manage stress and your body's response to stress with tools to help you manage both your physical and mental stress. The Fitbit Sense also comes with a free 6-months trial of Fitbit Premium.
You can also try the new Fitbit Versa 3TM, with heaps of new features, including GPS or the new fitness tracker Fitbit Inspire 2TM . in which they have also increased battery life up to 10 days, adding more health and fitness features like Active Zone Minutes,  adding a one-year free Fitbit Premium trial with it. The list goes on… there's also Fitbit Charge 4™, Fitbit Versa 2™ and Fitbit Ace 2™ – a Fitbit for your Kids 6+ to encourage healthy habits from an early age.
As an extended support to businesses that are encouraging their employees to participate in the Dubai Fitness Challenge, Fitbit is offering corporate discounts of the complete range of devices and a complimentary Fitbit Health Solutions dashboard to facilitate and manage team Fitbit challenges.
And if you still prefer staying at home…
But need that extra guidance to hit your 30×30? You can find great fitness content for free like articles, blogs video workouts in the Fitbit – Find your 30 section on the Dubai Fitness Challenge website. For those looking to get personalised guidance and advanced insights, can head to the Fitbit App on your smartphone and register for Fitbit Premium. And anyone new to Fitbit Premium can get a 90-day free trial of this paid membership, which includes 200+ video workouts, advanced sleep tools, guided programs and mindfulness content aimed to give you a complete picture.