Dubai Fitness Challenge
HH Sheikh Hamdan Bin Mohammed Gave A Special Shoutout To These Stars Of The Dubai Fitness Challenge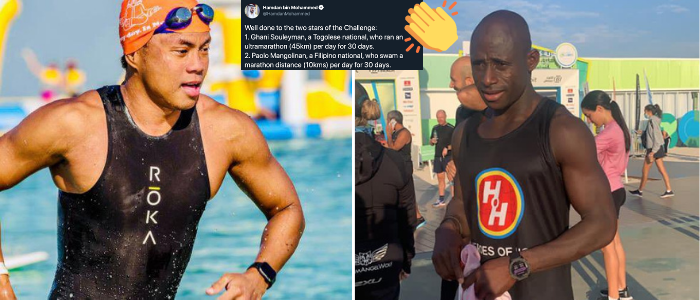 Despite the pandemic, the Dubai Fitness Challenge was held with 100% motivation with residents and celebs alike giving it all they've got making it super successful.
With HH Sheikh Hamdan Bin Mohammed, Crown Prince of Dubai, (Fazza) participating in the challenge and encouraging others to do so as well, this year's challenge went by with a special sense of community at a tough time like this.
And while everyone's contribution matters a lot, there were a couple of special participants who got a special shout out from the Crown Prince himself
Both Paolo and Ghani's efforts through the challenge have not only been totally worthy of applause but they also inspired others to stay in the challenge and complete some of the activities with them!
Paolo also mentioned how grateful he was for the special mention
Hoping to see more of these dedicated stories next year too!