Dubai
Dubai Police Has Recovered Yet Another Missing Bag Full Of Cash For An Airport Passenger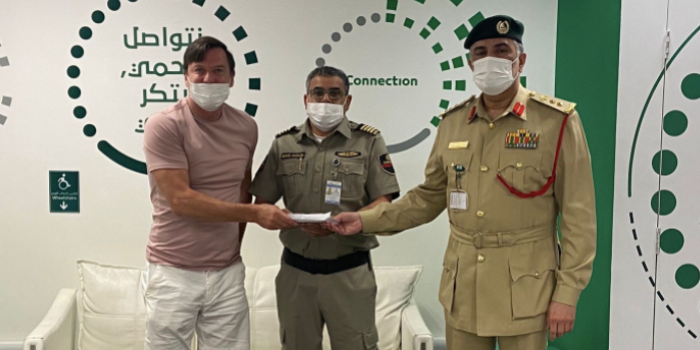 The Dubai Police has successfully returned yet another bag filled with a large sum of cash to a Dubai resident who lost it at the airport.
British resident, Peter Lawson, realized he had lost his bag containing AED 70,000 just shortly after take-off.
He says that he did not panic though as he knew what he had to do to get his bag back
After landing in the UK, he contacted the General Department of Airports Security and received a response within the hour that his bag was found and safe with authority at the Airport.
Mr Lawson expressed his thanks to Dubai Police and the airport employees for returning his bag. He said that as a resident of the Emirate, he was not at the least worried that he might lose his cash, experiencing on a daily basis the keenness that Dubai Police shows to ensure the safety of citizens, residents and visitors.
#News | Dubai Police returns AED 70,000 within an Hour to Traveller via DXB

Details:https://t.co/lmCRlVfQ1j#YourSecurityOurHappiness#SmartSecureTogether pic.twitter.com/ZU6eyG5iJ5

— Dubai Policeشرطة دبي (@DubaiPoliceHQ) April 30, 2022